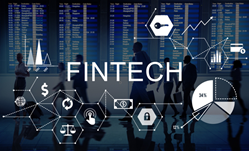 "This solution provides the know-how and the necessary technology to effortlessly move financial institutions into this new approach..."
JUPITER, Fla. (PRWEB) February 13, 2020
Advancements with Ted Danson will explore recent innovations in FinTech solutions in an upcoming episode, scheduled to broadcast 2Q/2020. Check your local listings for more info.
While technology touches nearly every aspect of the modern world, financial services are still out-of-reach for millions of people, with more than 1.7 billion adults being unbanked throughout the world, and roughly 25 percent of U.S. households being either unbanked or underbanked.
Given the slow pace in which traditional financial institutions are embracing new technologies, other players are joining the landscape. These new companies, called FinTechs, are solving issues throughout the industry, in user-friendly and cost efficient fashion, by providing access to financial services for millions of humans – especially those living in remote places, who are displaced, or simply don't have the means to travel to a bank branch.
In this segment Advancements will explore how technology is being used to accelerate the digital transformation taking place throughout the financial industry.
With a focus on FinConecta – a company founded with the purpose to build a global interconnected financial ecosystem – viewers will learn how the integration of different players in a financial ecosystem can generate value for all parties involved.
"We founded FinConecta to foster the integration to all financial players around the world in one single hub or ecosystem. Our technology reduces cost and friction, allowing the acceleration of financial inclusion," said FinConecta Founder & CEO, Jorge Ruiz.
"This solution provides the know-how and the necessary technology to effortlessly move financial institutions into this new approach," said Adam Brunet, associate producer for DMG Productions and the Advancements series. "We look forward to exploring how innovation and technology are impacting the financial sector."
About FinConecta:
FinConecta integrates financial institutions' core systems with third-party FinTech providers worldwide. Its platform, 4wrd, accelerates open banking and innovation by facilitating the integration of multiple 3rd party solutions, enabling the creation of new marketplaces, and enhancing businesses to reach global scale. For more information, visit: http://www.finconecta.com.
About Advancements and DMG Productions:
The Advancements series is an information-based educational show targeting recent advances across a number of industries and economies. Featuring state-of-the-art solutions and important issues facing today's consumers and business professionals, Advancements focuses on cutting-edge developments, and brings this information to the public with the vision to enlighten about how technology and innovation continue to transform our world.
Backed by experts in various fields, DMG Productions is dedicated to education and advancement, and to consistently producing commercial-free, educational programming on which both viewers and networks depend. For more information, please visit http://www.AdvancementsTV.com or call 866-496-4065.