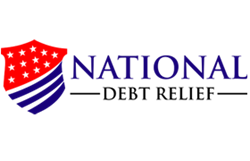 insurance companies themselves haven't ironed out all the details even with the insurance premiums
Dallas, TX (PRWEB) November 06, 2014
National Debt Relief recently shared in an article published November 3, 2014 some insights on the Affordable Care Act or more popularly known as Obamacare. The article titled "What The Health Insurance Companies Don't Want You To Know" helps consumers understand the program better by dissecting some of the most asked questions.
The article starts off by explaining that there are a good number of consumers who are unsure of what will happen next with their healthcare insurance as open enrollment is here. This is because the insurance companies themselves haven't ironed out all the details even with the insurance premiums.
Some companies are still trying to do the math because insurance companies can't charge sick people more than healthy people or refuse to cover them. They're also limited in what they can charge older customers versus younger customers.because their mandate is to make insurance cheaper and offer plans that provide stability, affordability and accessibility.
The tax break is also something that puzzles a lot of consumers. There are about 5.4 million people this 2014 that selected insurance through the federal government's marketplace and of this number, 87% selected a plan that included tax credits. In order to qualify for these credits, their income has to be equal to or lower than 400% of the 2014 federal poverty line, which was $95,400 per family of four.
The problem is that as they compute for their income for the full year, whatever changes that could happen in the latter part will reflect in the next filing. If it is too big, the consumer will have to report the difference when they pay their taxes for 2014 and will be required to pay back the difference.
There is also an additional catch if consumers are covered by policies under the Affordable Care Act and talking about out-of-network charges. It does not count towards their annual out-of-pocket costs. What this means is the cost of out-of-network care can theoretically be unlimited. To read the article, click on this link: [http://www.nationaldebtrelief.com/health-insurance-companies-dont-want-know/