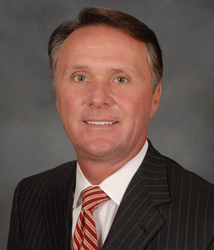 What excites me about John is that he's an insider with an outsider's view, meaning that he has served the same client base ADR does
Beverly Hills, Ca (PRWEB) November 15, 2014
John Sweeney's leadership at the helm of Thomson Reuters, his various consulting successes, as well as his proven track record with AmLaw 100 firms and Fortune 1000 companies will add tremendous depth and value to the ADR platform.
"What excites me about John is that he's an insider with an outsider's view, meaning that he has served the same client base ADR does," Fotohabadi commented, "yet he's not from within the dispute resolution field and offers fresh perspective. I also appreciate his keen understanding of the business of mediation versus the practice of mediation."
"John's interest in coming on board," Fotohabadi continued, "lies in taking the systematic and metrics-driven approach that we at ADR have perfected and applying it to managing litigation dockets and resolving litigated cases to a broader client base. He has successfully done this with other legal services provider organizations and sees untapped potential in the dispute resolution space.
John Sweeney has held senior executive positions at major companies throughout his career. He is the former President of Thomson Reuters Litigation and CEO of Litigation Professional Services with over 25 years of experience advising General Counsel and Managing Partners on the business aspects associated with litigation. In conjunction with his partnership duties, he will spearhead the ADR's "Streamline Settle" litigation management program for corporate dockets, and he will oversee all business relationships with the law firm market.
About Agency for Dispute Resolution:
Founded by key administrators and alumni of the #1 ranked Straus Institute for Dispute Resolution, Agency for Dispute Resolution is the exclusive nationwide ADR alliance partner of the Association of Corporate Counsel (ACC). Leading law firms and legal departments leverage the Agency for Dispute Resolution's litigation management solutions and corporate training programs to effectively and expeditiously resolve their litigated cases. Media Inquiries: Jill Marshall | (800) 616-1202 | press(at)agencydr(dot)com