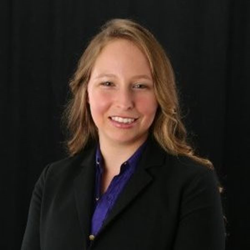 Belle understands that people can't simply be cogs in the machine. Staff members need to work to their strengths, and leaders must set up structures so teams can give their best efforts.
TAMPA, Fla. (PRWEB) January 09, 2023
Belle Walker has spent her career helping companies build and optimize their teams. She has seen too many companies achieve quick growth only to stumble when it comes to putting the right staff in the right roles. Belle understands that people can't simply be cogs in the machine. Staff members need to work to their strengths, and leaders must set up structures so teams can give their best efforts.
Enter disruptor Belle Walker who sat down with Karla Jo Helms, host of the Disruption Interruption podcast, to explain her mission to take companies "from friction to function." Belle explains how she leverages her background as an engineer into a problem-solving approach that helps leaders assemble the right team for their organization's needs.

Taking companies from friction to function means removing obstacles that prevent workers from doing their best work.
It's all about teams: Staffing a company is like building a bus. You need the right vehicle with the right mix of passengers sitting in the right places.
Use an engineer's eye: Look at the problem, assess the materials at hand, and figure out what obstacles and limits are part of the big picture. Then, make a plan around those facts.
Building a team requires honesty: You have to be truthful about what you want, what resources you have, and what you're unwilling to change.
A leader is a person who motivates and inspires those around them. A manager who can't achieve that can't succeed.
Set staff up for success: It's not enough to promote from within. Leaders should create opportunities for newly appointed managers to grow and learn their new roles.
Fast-growing companies should think strategically about how to structure teams: Make sure middle managers have a clear sense of their role, and leaders should have a clear sense of their managers' strengths and goals.
Don't wait too long to ask for help. The best time to bring in Belle is when the company has crossed an "invisible threshold" before it starts to sprawl and get disorganized.
When she's not fixing businesses, Belle enjoys running Disney half marathons. She's excited for her 6-month-old baby to cheer her on at the next one.
Disruption Interruption is the podcast where you'll hear from today's biggest Industry Disruptors. Learn what motivated them to bring about change and how they overcome opposition to adoption.
Disruption Interruption can be listened to via the Podbean app, and is available on Apple's App Store and Google Play.
About Disruption Interruption:
Disruption is happening on an unprecedented scale, impacting all manner of industries — MedTech, Finance, IT, eCommerce, shipping and logistics, and more — and COVID has moved their timelines up a full decade or more. But WHO are these disruptors, and when did they say, "THAT'S IT! I'VE HAD IT!"? Time to Disrupt and Interrupt with host Karla Jo "KJ" Helms, veteran communications disruptor. KJ interviews bad asses who are disrupting their industries and altering economic networks that have become antiquated with an establishment resistant to progress. She delves into uncovering secrets from industry rebels and quiet revolutionaries that uncover common traits — and not-so-common — that are changing our economic markets… and lives. Visit the world's key pioneers that persist to success, despite arrows in their backs at http://www.disruptioninterruption.com.
About Karla Jo Helms:
Karla Jo Helms is the Chief Evangelist and Anti-PR™ Strategist for JOTO PR Disruptors™.
Karla Jo learned firsthand how unforgiving business can be when millions of dollars are on the line — and how the control of public opinion often determines whether one company is happily chosen or another is brutally rejected. Being an alumni of crisis management, Karla Jo has worked with litigation attorneys, private investigators, and the media to help restore companies of goodwill back into the good graces of public opinion — Karla Jo operates on the ethic of getting it right the first time not relying on second chances and doing what it takes to excel. Helms speaks globally on public relations, how the PR industry itself has lost its way and how, in the right hands, corporations can harness the power of Anti-PR to drive markets and impact market perception.
About Belle Walker
Belle Walker is the Founder and Lead Consultant of Belleview Consulting. The original Organizational Efficiency Engineer, Belle takes clients from Friction to Function™ by aligning structures and processes with strategy. With a Mechanical Engineering bachelor's degree from Harvard University and a Systems Engineering master's degree from the University of Southern California, Belle leverages the engineering problem-solving process to design and build the most complex systems possible: those comprised of individuals.
LinkedIn: https://www.linkedin.com/in/bellekwalker/
Company Website: https://belleviewconsulting.com/