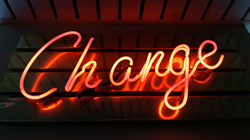 We're seeing every day how technology-enabled patient financial engagement is opening the door to more affordable care and better overall patient experiences - Kevin Fleming, CEO, Loyale Healthcare
LAFAYETTE, Calif. (PRWEB) January 29, 2020
In a Forbes article published early last month, Reenata Das, Partner and SVP of Healthcare and Life Sciences at Frost & Sullivan, a global growth consulting and research firm, summarized the firm's "Top 8 Predictions That Will Disrupt Healthcare in 2020."
In her preface to the article, written with contributions from Frost & Sullivan's Kamaljit Behera, Transformational Health Senior Analyst, Ms. Das points out that their predictions for 2019 proved to be tellingly accurate – with six of eight "realized as anticipated", and two "not panning out the way they thought".
The analysis underlying the firm's predictions is conducted by Frost & Sullivan's Transformational Healthcare Group which includes a "team of futurists, analysts and consultants." Judging by the performance of their predictions for last year, it seems safe to say that their methodology is sound.
All eight of the Frost & Sullivan predictions are shared below. But this analysis will focus on two. Based on our own experiences and observations working with healthcare systems across the country we can empirically affirm predictions 5 and 8, specifically:

Prediction no. 5 - Interoperability by pure-play solution vendors will gain ground against standalone systems – "Interoperability will finally take a major step forward in terms of government policies, vendor acceptance and strategic focus." An example is Loyale Healthcare's technology, which interoperates with thirty or more applications, providers and data sources, enabling healthcare enterprises to manage and deliver seamless, holistic patient financial experiences in every setting, every time.
Prediction no. 8 - 2020 will be a year of "Retailization" for the healthcare industry, promoting the 'Comparison Shopping' consumer mindset – "2020 will be the year of new or expanded health services offerings from new 'entrants'." Based on our experience, this disruption is already taking place. For 2020, this phenomenon will accelerate to quickly place much larger market share positions at risk.
The Practical Imperative of Interoperability
Loyale addressed interoperability in an article published last year. In it, we recognized recently introduced rules from the U.S. Department of Health and Human Services (HHS) mandating greater interoperability from healthcare providers and their solution partners. We also pointed out that the rules themselves fell far short of patient expectations. Nevertheless, we were encouraged by newly defined standards that "set the stage for hospitals that are committed to winning and keeping patient loyalty."
More often than not, discussions on the topic of interoperability focus on patients' health records, their portability and accessibility to other systems for the purpose of better understanding and managing care and outcomes. Often, the industry overlooks the fact that interoperability is no less important in the areas of patient financial engagement and financial care.
This may seem like a bold statement, but the statistics speak for themselves. According to research, more than half of Americans are avoiding or delaying care because of concerns about their ability to afford it. Because these individuals are choosing not to engage with a provider, clinical interoperability is irrelevant. Until the disparate systems affecting the patient's financial experience are integrated – made interoperable – to remove or ameliorate patient cost as an obstacle to care, no amount of clinical interoperability matters. For patients, cost is a barrier to care. Providers, in turn, have no opportunity to serve - or be paid by - disengaged patients.
This is a topic we and our clients are passionate about. When health systems and large specialty provider enterprises choose Loyale, they're looking for a solution that seamlessly unifies all their existing revenue cycle point solutions and Electronic Medical Record systems. These hospitals, health systems and specialty providers are driven by a desire to better understand and manage their revenue cycle performance. They're also driven by a powerful strategic imperative, winning and keeping patient relationships.
Ready or Not, The Consumer Age of Healthcare is Upon Us
The topic of patient relationships leads directly to the next prediction we're exploring, "The 'retailization' of Healthcare." We analyzed this phenomenon in an article titled, "We the Patients: Consumerism, Convenience & Technology". In it, we unpacked the fading dominance of the Primary Care Physician model of care delivery as millennials and younger seek more convenience and better value. Convenience and value that in many instances looks a lot like what they experience with preferred retail providers like Amazon, Apple and Netflix. Consumers are holding their providers to a new standard.
The prediction by Frost & Sullivan focuses on the emergence of new competitors like CVS Health and Walmart, a topic we explored at some length in an article titled "Adapting to a Changing Playing Field in Healthcare". Stated in the simplest terms, patients want better value. If their traditional healthcare provider won't deliver, they'll find someone who will. This is sobering news in an age where more than a third of provider revenue comes direct from patients and patient preference directs most other revenue.
Healthcare consumers are tired of struggling to understand, manage and pay for their care. Loyale's clients are getting out in front of this sea change in consumer sentiment, developing strategies to reliably estimate patient costs before treatment occurs and delivering personalized digital experiences that feel more like a comforting conversation than a frustrating dead-end. It won't be long until every patient has the same expectation, especially as more and more providers embrace the consumer "retailization" model.
All of the "Eight Predictions That Will Disrupt Healthcare in 2020" are listed below. In our view, they combine to paint a picture of an industry motivated by patient and regulator demand to employ technologies that capture vast amounts of data, then make that data useful for optimizing health outcomes and engaging in intimate, rewarding patient relationships.
1. Social Determinants of Health (SDOH) analytics platform gains traction during 2020 – Social determinates weigh more heavily on overall health outcomes than Medical care determinants. It's predicted that by the end of 2020, 40% of U.S. Health Systems and commercial payers will use this data "in making risk assessments, patient outreach and business decisions."
2. Artificial Intelligence (AI) develops more use case studies and faces more ethical challenges, beginning with radiology – As AI for diagnosing and detecting disease becomes more advanced, physicians will be challenged to decide where and when and how to apply it while managing liability.
3. An Annuity-based model to catapult gene therapy commercialization – High costs with virtually no reimbursements, Frost & Sullivan predicts that an annuity-based reimbursement model will "unlock commercialization potential of gene therapies to achieve revenue of $2 Billion by the end of 2020."
4. Continued Venture Capital (VC) funding mega rounds will make a banner year for Digital Health Unicorns' Initial Public Offer (IPO) exits – "Five digital health unicorns will exit via IPOs by the end of the year."
5. Interoperability by pure-play solution vendors will gain ground against standalone systems – "Interoperability will finally take s major step forward in terms of government policies, vendor acceptance and strategic focus."
6. Telehealth will gain mainstream adoption in the overall mix of healthcare services and will expand beyond the current focus on chronic conditions – "Progressive health systems will start to view telehealth as a standard of care option for primary care virtual consultation."
7. Precision medicine-led approaches will pave the way for next-gen health data analytics solutions – "Cognitive analytics programs will bridge the last mile for precision medicine into clinical practice...The precision medicine informatics service market will cross the $5 Billion mark by the end of 2020."
8. 2020 will be a year of "Retailization" for the healthcare industry, promoting the 'Comparison Shopping' consumer mindset – "2020 will be the year of new or expanded health services offerings from new 'entrants'" – A topic we've written about extensively as healthcare consumers' continue to embrace the role of empowered consumer.
Here at Loyale Healthcare, we're seeing every day how technology enabled patient financial engagement is opening the door to more affordable care and better overall patient experiences. The predictions made by Frost & Sullivan align with our company's experiences and affirm what we believe will be a new golden age for healthcare in America. We're excited to be a part of it.
Kevin Fleming is the CEO of Loyale Healthcare
About Loyale
Loyale Patient Financial Manager™ is a comprehensive patient financial engagement technology platform leveraging a suite of configurable solution components including predictive analytics, intelligent workflows, multiple patient financing vehicles, communications, payments, digital front doors and other key capabilities.
Loyale Healthcare is committed to a mission of turning patient responsibility into lasting loyalty for its healthcare provider customers. Based in Lafayette, California, Loyale and its leadership team bring 27 years of expertise delivering leading financial engagement solutions for complex business environments. Loyale currently serves approximately 12,000 healthcare providers across 48 states. Loyale recently announced an Enterprise level strategic partnership with Parallon including deployment of its industry leading technology to all HCA hospitals and Physician Groups.