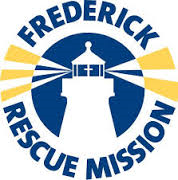 FREDERICK, Md. (PRWEB) November 23, 2020
On Monday, November 16, 2020 six volunteers who serve at the Frederick Rescue Mission were recognized by the Association of Fundraising Professional's Western Maryland Chapter as Distinguished Volunteers for National Philanthropy Day 2020. Jeffery Brown, Sue Kendall, Sue Kleinhanzl, Jude Hoffman, and Howard and Lynn Cary were honored for their passion and commitment as volunteers for National Philanthropy Day 2020.
The award ceremony was a virtual event recorded on November 12 and hosted by AFP, Western Maryland Chapter. The program opened with welcoming remarks by AFP President/CEO Mike Geiger, MBA, CPA, with a keynote address from Maureen Hackett, Co-Founder & President, Hackett Family Foundation. Videos and interviews with 2020 Chapter Awardees were presented, followed by closing remarks by AFP Chair, Martha Schumacher, CFRE, ACFRE, MInstF.
AFP strives to stimulate a world of generosity and positive social good through fundraising best practices. For 50 years, AFP has been the standard-bearer for professionalism in fundraising. Their National Philanthropy Day celebrates the charitable work that EVERYONE does to make a difference and create impact in their communities. AFP's National Phi-lanthropy Day showcases outstanding donors, volunteers, corporations, foundations, and others who are being recog-nized for their commitment to change and philanthropy.
The Frederick Rescue Mission has been serving Frederick city and the surrounding areas for five decades. Established as a non-profit Christian ministry in 1964, the Mission is a Christ-centered ministry providing residential recovery pro-grams to those experiencing homelessness or substance use disorder, food to the hungry, clothing to the those in need, and connection within the community through relationships. The Mission is located at 419 W. South Street.