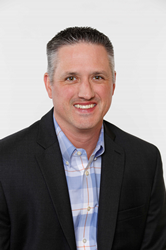 NEW YORK (PRWEB) February 03, 2020
Distinguished Programs, a national insurance program manager, today officially announces the promotion of the company's longtime employee Jack Madsen to the role of regional sales executive. Madsen has more than two decades of experience as a sales professional, with more than 10 of those years in insurance.
"Jack's reputation and significant background in sales make him a valuable asset to the team. He strives to provide constructive collaboration with clients to ensure they are satisfied with their products," noted Kurt Meister, senior vice president of business development at Distinguished Programs. "His experience with our products and services, along with his notable sales record have impressed many of us at Distinguished Programs."
In his new role, Madsen will consult with retail agents and brokers across all of Distinguished Programs' insurance products and services, covering the Pacific Northwest, including Nevada, Alaska and Hawaii.
Prior to his role with Distinguished Programs, Madsen worked as a sales executive for Fulcrum Insurance Programs, which specialized in serving the insurance needs of the hospitality, habitational and commercial real estate markets. Fulcrum Insurance was acquired by Distinguished Programs in 2015.
Madsen earned his bachelor's degree in business management from Washington State University. He is based in Seattle.
About Distinguished Programs
Distinguished Programs is a leading national insurance Program Manager providing specialized insurance programs to brokers and agents with specific expertise in Real Estate, Community Associations, Cultural & Historic Properties and Hospitality & Restaurants. Property and liability products are distributed through a national network of agents and brokers. Serving the same core markets and partnering with the most stable and reputable carriers, Distinguished Programs' high limit umbrella programs remain the clear choice in its areas of specialty for superior coverage, competitive pricing, and attentive service. Through thoughtful innovation, stemming back to 1987, Distinguished Programs fosters growth and opportunities for its brokers, carriers, and employees. http://www.distinguished.com.