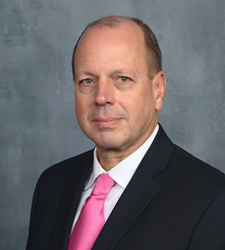 NEW YORK (PRWEB) November 10, 2020
Distinguished Programs, a national insurance program manager, today announces Mike Schleich has joined the company as regional sales executive covering the North Central Territory. This region includes Indiana, Michigan, Ohio, and Kentucky, as well the city of Chicago. Schleich brings more than 25 years of industry experience and expertise to his new role.
"Mike's extensive background as a leader in strategic business development, and ability to develop long-lasting broker relationships in the region he now covers for Distinguished, make him an asset to our organization," noted Kurt Meister, senior vice president of business development at Distinguished Programs. "As we continue to expand our sales force, we're excited to have someone of his caliber join our team."
In his new role, Schleich will represent the complete suite of products and services available from Distinguished across all industry service sectors.
Prior to joining Distinguished, Schleich served as business development director at AIG, managing top broker and key client relationships in the territory he will now lead for Distinguished and collaborating with colleagues and brokers to develop new business opportunities and ensure a smooth renewal process. He also spent two years at McGowan as the national distribution manager where he managed sales and broker relationships for their condominium program. Earlier in his career, Schleich served as AIG's vice president of business development overseeing distribution for the Great Lakes Region.
Schleich graduated from Kenyon College in Gambier, Ohio with a bachelor's degree in English and earned his MBA from Cleveland State University. He is based out of Cleveland, Ohio.
About Distinguished Programs
Distinguished Programs is a leading national insurance Program Manager providing specialized insurance programs to brokers and agents with specific expertise in Real Estate, Community Associations, Cultural & Historic Properties and Hospitality & Restaurants. Property and liability products are distributed through a national network of agents and brokers. Serving the same core markets and partnering with the most stable and reputable carriers, Distinguished Programs' high limit umbrella programs remain the clear choice in its areas of specialty for superior coverage, competitive pricing, and attentive service. Through thoughtful innovation, stemming back to 1987, Distinguished Programs fosters growth and opportunities for its brokers, carriers, and employees. http://www.distinguished.com.