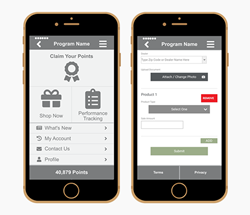 "The success of your distributor sales incentives and rebate program depends on being able to personalize your marketing to your distributor sales reps." – Mark Herbert, President and CEO, Incentive Solutions
ATLANTA (PRWEB) January 16, 2020
Distributor sales incentives and rebate programs can be a powerful tool for sales growth and data collection within the distribution channel. However, as distribution channels have become more decentralized and technology-driven, there are specific challenges to implementing these programs.
Earlier this month, Mechanical Hub published an article by Mark Herbert, President and CEO of Incentive Solutions, sharing best practices for structuring and managing distributor sales incentive programs.
Mark Herbert's advice includes:

- Using the program registration process to collect more complete contact, firmographic, and demographic data for distributor sales reps;
- Structuring multiple promotions by product, region, or organization to achieve specific business initiatives;
- Selecting incentive rewards based on audience analysis and length of promotion, and providing rewards that scale to different levels of performance; and
- Implementing incentive technology to streamline sales claim verification and reward fulfillment, while providing relevant data and analytics.
The full version of the article can be read at Mechanical-Hub.com.
About Incentive Solutions
Incentive Solutions, Inc., founded in 1994 and based in Atlanta, GA, offers online rewards, travel incentives, and gift card rewards. From the beginning, ISI has focused on delivering more than just reward fulfillment, setting out to innovate the incentive industry by utilizing and developing emerging online technologies. Acting as valued partner and trusted advisor to clients, ISI helps organizations increase sales, motivate employees, build customer loyalty, create positive work environments, and improve channel sales relationships. For more information, visit http://www.incentivesolutions.com.