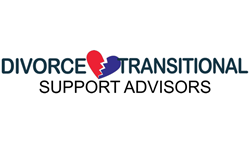 The old adage that `you get what you pay for' is vividly illustrated on a daily basis in courtrooms and around the negotiating table.
Jacksonville, FL (PRWEB) June 01, 2016
Divorce Transitional Support Advisors, which was recently launched by Qualified Intermediary Capital Advisors' and QDRONOW.com's founder Dr. Robert Hetsler Jr., J.D., CPA, CVA, FCPA, CFF, MAFF, CMAP, has published a new article that is essential reading for divorcing individuals in search of legal expertise and representation.
The new article, which is available on the Divorce Traditional Support Advisors blog, urges divorcing individuals – or those considering divorce and exploring their options – to go beyond recommendations from family and friends, and ask prospective divorce attorneys a series of critical questions covering experience, strategy, communications, process and financials. A partial snapshot of what to ask includes:

On experience: How much of the practice is dedicated to family law and divorce?
On process: Who else in the firm will be or might be working on the case?
On strategy: What is the firm's philosophy and approach for divorce cases?
On communications: What methods are in place to get in touch in the event of an emergency?
On financials: What is the estimated cost and how can they be kept to a minimum?
While answers to all of these questions are vital, the article specifically warns people from making a hiring decision based primarily on estimated fees -- because the costs of working with the wrong divorce attorney can be excessive.
"Many attorneys are reluctant to offer a concrete estimate, since total costs can vary based on factors that are beyond their control, such as the amount of conflict that arises during the divorce, and how reasonable and practical the other side chooses to be," commented Dr. Hetsler, who pioneered the Transitional Support Advisor concept and role earlier this year in an article published on QuickBuzzRead.com. "Yet with this being said, experienced and competent divorce attorneys will provide realistic estimates that almost certainly won't be the cheapest around. The old adage that `you get what you pay for' is vividly illustrated on a daily basis in courtrooms and around the negotiating table. Individuals who get pulled in by low-ball quotes almost always end up paying far more than they bargained for when the dust settles".
Divorce Transitional Support Advisors' new article entitled "Top Ten Questions for Your Prospective Divorce Attorney" is available at: http://divorcetransitionalsupportadvisor.com/top-ten-questions-for-your-prospective-divorce-attorney.
For all other details, including media inquiries, contact Dr. Hetsler at 844-234-QDRO (7376) or Advisor(at)DivorceTransitionalSupportAdvisor(dot)com.
About Qualified Intermediary Capital Advisors & QDRONOW
The Qualified Intermediary Capital Advisors and QDRO NOW team is led by Dr. Robert Hetsler Jr., J.D., CPA, CVA, FCPA, CFF, MAFF, CMAP, who for over 13 years has provided qualified intermediary services to investors for 1031 Exchanges, divorce business valuations and QDRO preparation to facilitate the division of retirement accounts in a divorce among all other things financial in a divorce. Dr. Hetsler's education and professional experience positions him as an expert in all aspects of the financial skills required to assist any level of divorce and any dollar value in a 1031 Exchange. Dr. Hetsler is the only known divorce financial professional to be a licensed CPA, CVA, MAFF, FCPA, PFS Candidate as well as provide expert witness testimony in dozens of divorce cases and prepared thousands of retirement division orders. All of these accomplishments, coupled with being a licensed real estate agent, positions him as the world's leading financial expert in all things divorce Dr. Hetsler is also an avid real estate investor who owns multiple self-storage facilities, retail space, warehouse space, self-service car washes, raw commercial and residential land, as well as several investment condos all across multiple states, so he understands the business side of real estate, being an investor himself, which also lends itself to being a natural Qualified Intermediary. Learn more at http://www.qualifiedintermediary.net and http://www.qdronow.com.