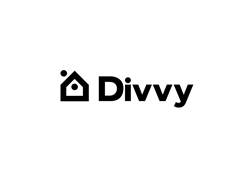 Divvy Homes expands into three new markets, helping residents in Dallas, TX; St. Louis, MO; and Tampa, FL safely transition from renter to owner.
SAN FRANCISCO (PRWEB) November 04, 2019
Divvy Homes, a company that creates homeowners by building savings every month, today expands into three new markets. Now, residents in Dallas, TX; St. Louis, MO; and Tampa, FL can safely transition from renter to owner with Divvy's proven model. Divvy's recent round of funding allows them to thoughtfully expand into these new cities on its way toward its goal of creating hundreds of thousands of homeowners.
Divvy believes in the value of homeownership, aiming to create a world where every person can own their forever home. Divvy partners with renters on their path to homeownership by helping them find their budget for a home, buying the home they want, and then renting it back to them for three years. During that time, renters build the down payment savings needed to buy it outright, while also learning the ins and outs of responsible home ownership. In just two years, the company has helped save an average of $5,000 per household, and has gotten hundreds of folks into homes in existing markets Atlanta, GA; Cleveland, OH; and Memphis, TN.
"The high demand in our first few markets is proof that America is in desperate need of a new path to homeownership," said Adena Hefets, co-founder and CEO of Divvy. "We're so excited to be able to give even more people the wealth-building opportunity of owning a home."
Last month, Hefets and her team drove across the U.S. scouting out cities where Divvy's offerings could make the greatest impact, ultimately selecting Dallas, St. Louis, and Tampa for their strong employment, housing fundamentals, and superior home quality. By expanding into these three cities, the Divvy program is now available to an additional 13.4 million people across the country.
Based in San Francisco, Divvy is straying from the typical Silicon Valley model, instead looking beyond their own neighborhoods and needs to serve folks everyday Americans looking to access the nation's greatest wealth builder. Real estate agents can also use Divvy to grow their business, as the company partners with local agents who take renters out on the town to find their forever home. The best agents bring buyer leads and use Divvy as a resource to create more homeowners.
Divvy has grown rapidly since its launch in 2017, expanding from Atlanta, GA and Cleveland, OH; to Memphis, TN; and now Dallas, TX; St. Louis, MO; and Tampa, FL with plans to roll out in more cities in the future. To date, the company has raised close to $200M in total capital, with backing from GIC, Lennar, Caffeinated Capital, a16z, SciFi VC.
How it Works
Divvy partners along every step of the homebuying process, with the goal of helping renters transition into homeownership. Buying a home with Divvy starts with a five-minute application that results in an approved home-buying budget and an introduction to a real estate agent who helps find their forever home.
Once found, Divvy purchases the property, while the renter contributes an initial 2 percent of the home value to officially step onto the path to homeownership.
Approximately 25 percent of each subsequent rent payment goes toward saving for a traditional mortgage, so the new residents have a down payment to buy their home in three years. If renters change their mind, they can walk away from the home and get cashed out for their savings; if they want to buy it faster, homeownership can be accelerated. The flexibility of renting with the freedom and wealth building power of homeownership.
About Divvy
Divvy Homes creates homeowners. Currently available in Atlanta, GA; Memphis, TN; Cleveland, OH; Dallas, TX; St. Louis, MO; and Tampa, FL, Divvy is backed by GIC, Lennar, Caffeinated Capital, a16z, SciFi VC. Divvy was incubated in Max Levchin's startup studio HVF by Adena Hefets, previously of Square and Brian Ma, previously of Zillow, along with co-founders Nick Clark and Alex Klarfeld. With Divvy, renters select any home on the market, Divvy purchases it, and the renter builds homes savings with every payment. Divvy's mission is to create a world where every person has a stake in the neighborhood and home they live in.