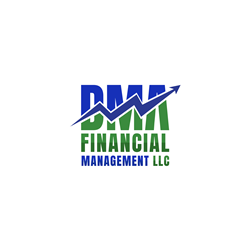 "Business owners have long suffered from a disconnect when it comes to tax knowledge," - Dmytro Arshynov, EA
NEW YORK (PRWEB) November 14, 2019
DMA Financial Management (DMAFM), a recognized leader in tax services, is happy to announce the release of their new website, redesigned to simplify the overly complex tax law for its diverse clientele. Their state of the art site features a convenient online portal connecting consumers with the knowledge they need to become smarter taxpayers and more impactful entrepreneurs. The current tax system has traditionally been regarded as confusing at best, but the DMAFM team believes that their clients shouldn't have to struggle to be compliant. The redesign focuses on making it easier to understand and enhance the typical business taxpayer experience.
"Business owners have long suffered from a disconnect when it comes to tax knowledge," said Dmytro Arshynov, EA, founder and principal. "I founded DMA Financial Management to offer a much-needed service to the countless taxpayers who found the tax code impenetrably dense. Our revamped website is the culmination of the same human-centric client education ideals."
DMAFM has an established track record of providing simple solutions that guide taxpayers through planning, preparation and IRS representation. "We are known for providing proactive tax planning services. Our educational approach enhances our clients' knowledge, which in turn transforms seeming liabilities into increased savings.", noted Dmytro.
The DMAFM team firmly stands behind the idea that providing higher quality tax services contributes to a healthier business community. The site streamlines advisement via a secure data-sharing platform where users can explore their options and communicate with skilled professionals. To stay current with the ever changing tax code, users can now sign-up for a monthly newsletter as well as real-time tax updates and tips.
Will the new portal redefine how taxpayers prepare for the coming tax season, leverage tax savings, form entities, balance the books and overcome their payroll woes? Dmytro remains confident that it's a move in the right direction. With proven dedication to due diligence, communication and simplifying the taxation process, DMAFM clients are in excellent hands!