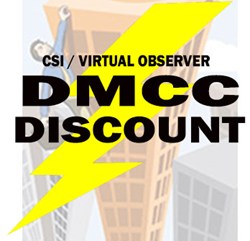 East Hartford, CT (PRWEB) August 07, 2013
The pricing adjustment, branded the "DMCC Discount", is designed to help maintain our position as market leader in providing high quality workforce optimization solutions (WFO) within an overall lowest cost of ownership philosophy. When considering a WFO solution as part of a complete telephony investment, CSI is making further strides to keep overall costs down.
The purchase price not only includes the DMCC call recording licenses, but also includes a bevy of call monitoring features, including scoring and evaluation, performance and trending dashboard analytics, Agent Portal and E-learning, PCI or HIPAA compliance, "VO Live" screen monitoring for agent assistance, and more. Other features available include workforce management, speech analytics, desktop analytics and more.
Avaya offers superior communications platforms, and many enterprises have implemented Avaya Application Enablement Services (AES) or Avaya Aura Contact Center (AACC). In order to take advantage of the many benefits of DMCC recording, such as hardware-less call recording, multi-location centralized recording and more, an enterprise customer must have AES and the requisite TSAPI and DMCC licenses.
Avaya customers looking to transition from a legacy recording architecture to a more virtualized, software-only hub and spoke-style platform can do so by considering a DMCC recording method. DMCC recording solutions can be purchased through CSI or any of our Avaya business partners.
Virtual Observer (VO) is a call recording and WFO solution for contact centers. CSI also offers a wide range of unique DMCC recording options, including "Total", "Selective", "Multi-Channel", "On Demand" and "Hybrid" models. CSI is a tenured Avaya DevConnect Gold partner with the ability to record on all Avaya platforms, from legacy to the cloud. With DMCC recording methods being increasingly popular, CSI is extending the DMCC discount to all Avaya customers. Avaya business partners may also contact us about providing this discount to their customers.
About CSI
Coordinated Systems, Inc., (CSI), enjoying our 40th year in business, has thrived on building high-quality, long-term relationships with customers and partners. CSI's flagship product, Virtual Observer (VO), is a call recording and workforce optimization solution for contact centers. VO supports Avaya, Cisco, NEC, Mitel, ShoreTel and many other leading phone systems. VO provides an extremely high value to price and tremendous customer satisfaction.