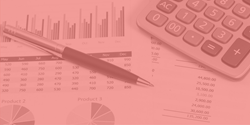 Reston, VA (PRWEB) November 29, 2016
For the past 15 years, DNS Made Easy has been at the forefront of many of the shifts that led to what is now modern DNS management. At the close of each year, the network engineers at DNS Made Easy share their expert opinion on the future of traffic management and trends all network administrators should be preparing for in the coming year.
Recently, the DNS industry has experienced a major shift catalyzed by migration to cloud-based platforms. The shift has enabled clients to control much more than just the availability of their domains. Cloud-based DNS allows users to improve the performance of their websites for users all over the world. Using integrated monitoring, cloud-based platforms are able to intelligently route clients the best performing servers nearest to them.
"We anticipate that over the next year integrated monitoring will become an industry standard for all traffic management services. Rather than using monitoring for determining whether a site is simply up or down, and it will become an integral asset for assessing performance and determining the best possible route," says Founder of Tiggee Steven Job.
During 2016, the ITOS (Internet Traffic Monitoring Services) industry emerged as the leader in making traffic routing with integrated monitoring affordable. This technology was previously exclusive to only enterprise organizations, as it requires massive amounts of infrastructure and a global presence. Now, clients of all sizes are able to leverage DNS to improve experiences for specific target groups based on user characteristics.
DNS Made Easy also predicted demand would increase for:

DNS optimized for CDN's (Content Deliver Networks)
ITOS adoption
More granular query routing
Real-time reporting of traffic
To see the top 10 trends for 2017, please visit the DNS Made Easy blog.
About DNS Made Easy
DNS Made Easy is a subsidiary of Tiggee, and is a world leader in providing global IP Anycast enterprise DNS services. DNS Made Easy implemented the industry's first triple independent Anycast cloud architecture for maximum DNS speed and DNS redundancy. Originally launched in 2002, DNS Made Easy's services have grown to manage hundreds of thousands of customer domains receiving more than 30 billion queries per day. Today, DNS Made Easy builds on a proud history of uptime and is the preferred DNS hosting choice for most major brands, especially companies that compare price and performance of enterprise IP Anycast alternatives.