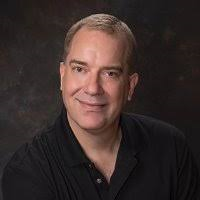 The opportunity to work with the long-term clients of Dobler Consulting leveraging the strategic convergence of these technologies is exciting."
TAMPA BAY, Fla. (PRWEB) January 21, 2019
Dobler Consulting is pleased to announce that Ron Hymer, a recognized thought–leader in custom software development, will be joining the Dobler team to lead their client-centric software development practice. Hymer brings to Dobler years of experience designing and implementing data-intensive software solutions for national and regional business in a variety of sectors. "We are excited to have such a savvy business technologist like Ron join our team," said Peter Dobler, President of Dobler Consulting. "The trend we're seeing for 2019 and going forward is that business not only need expert managed services for their expanding enterprise data assets; they now need to more expertly leverage those assets through integrative, fine-tuned, custom software applications that are niche specific. Ron gives us this expertise and leadership."
According to Gartner's Top 10 Strategic Trends for 2019, this trend of fine-tuned software customization is driven by the combinatorial effects of strategic technologies: AI–driven development, edge computing, augmented analytics, blockchain, and security to create smart spaces for innovation, collaboration and immersive experiences. "I have worked in data leveraged software development for over twenty years, and there has never been a more exciting time where the convergence of technologies has had such potential," said Hymer. "The opportunity to work with the long-term clients of Dobler Consulting leveraging the strategic convergence of these technologies is exciting."
Hymer brings to the position over 20 years of IT management and development experience as a CIO, and leader of business, technology, and engineering teams. In addition to software development, Hymer is a recognized thought–leader in database base design and development and a graduate of Penn State University in engineering. "Ron's background is a perfect fit for Dobler Consulting," according to Dobler. "He understands software development, he understands our expertise in data and data infrastructure management and he understands the promise of technology trends and the advanced tools and skill-sets that are leveraging data assets going forward."
Dobler Consulting is a widely recognized leader in database service management and is both a Inc. 5000, Tampa Fast50 winner and a finalist for the Tampa Bay, Small Business of the Year Award. Growth is through long-term, value-added relationships with strategic clients.
ABOUT DOBLER CONSULTING:
Dobler Consulting LLC is a leading provider of database services and information technology support, servicing clients ranging from small businesses to FORTUNE companies across multiple industry verticals. To learn more about Peter Dobler and Dobler Consulting, visit our website: doblerconsulting.com, or visit us on Facebook or on Twitter.
CONTACT:
Peter Dobler
Founder & CEO
Dobler Consulting
Office: 813 322 3240
Cell: 813 210 7060
mailto:pdobler(at)doblerllc(dot)com