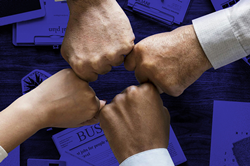 DocPath decided to close their facilities, but commit to maintaining employment and ongoing services. For many uninterrupted years, DocPath has been generating employment and will continue to do so.
SUWANEE, Ga. (PRWEB) April 08, 2020
The Spanish Government has decreed the closure of any non-essential activity while the state of alarm is in force. DocPath has decided to close their facilities to preserve the health of their employees and contain the spread of the COVID-19 virus. Despite of the situation the world is living currently DocPath would like to let their customers know that they are important to them and that for their company absolutely nothing has changed.
DocPath continues its activity, as always. They took measures from the very first day: DocPath's priority is protecting their employees and therefore teleworking has become of utmost importance and without their people, nothing would be possible, DocPath trust that the availability of their staff, services and website allows them to continue to offer their products.
DocPath knows that their customers give them the most important thing that can be given, which is their trust. That is why at DocPath they want to ensure their customers and partners that all activities continue as always.
Today, DocPath commits, first and foremost, to maintaining employment. For many uninterrupted years they have been generating employment, and will continue to do so.
There is nothing more powerful than people committing to people.
In case customers or partners need to contact the Department of Financial and Administrative Services, please call +34 635 21 28 97.
About DocPath
DocPath is a leading document software manufacturer that provides its worldwide customers with the technology that allows them to implement sophisticated Customer Communication and Document Output Management processes. Created in 1993, DocPath´s solutions have been implemented in companies all over the world. Among its international clients are prestigious banks and first-class corporations, which are aided by DocPath solutions by simplifying the complicated and critical tasks involving the design and distribution of business and customer documents. DocPath maintains a strong commitment to R&D&i, an area that receives a good amount of its revenue, and in which lies the key to the company´s success.
Disclaimer: DocPath is a DocPath Corp. registered trademark. All rights reserved. Other mentioned trademarks may be the property of their respective owners.