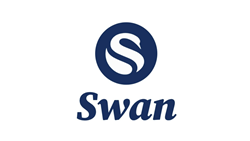 We believe that education is the foundation of the Bitcoin journey, and the environmental argument made here is powerful. This film addresses misperceptions about Bitcoin's energy usage.
CALABASAS, Calif. (PRWEB) September 14, 2021
This Machine Greens, presented by Swan Bitcoin, is a documentary that explores Bitcoin's complex and nuanced relationship with energy. The film is directed by award-winning British filmmaker Jamie King and produced by Enrique Posner. The film will premiere on Swan's YouTube channel at 9:00 p.m. EST on Tuesday, September 14th, and from then on will be available at thismachinegreens.com.
"We believe that education is the foundation of the Bitcoin journey, and the environmental argument made here is powerful," says Cory Klippsten, CEO at Swan Bitcoin. He added, "This film addresses misperceptions about Bitcoin's energy usage and makes the case that Bitcoin mining is actually a net positive for the environment."
Starting from the premise that energy use goes hand in hand with progress, This Machine Greens sees a way forward in the production of more clean energy. Bitcoin, it argues, could help make that happen. The film's exploration of the early history of money also highlights Bitcoin's role as part of a bigger story in the lineage of currencies structured around energy.
This Machine Greens features interviews with experts like Lyn Alden, Lead Economic Advisor for Swan Bitcoin; Meltem Demirors, CSO of Coinshares; Nic Carter, Partner of Castle Island Ventures; Caitlin Long, CEO of Avanti Financial Group; Alex Gladstein, CSO of Human Rights Foundation; Samson Mow, CSO of Blockstream; Greg Foss, CFO of Validus Power; and evangelist Hass McCook. They not only dispel key misconceptions about Bitcoin and Bitcoin mining, but create a compelling case that Bitcoin is a 'greening machine', setting the stage for conversations around the future of Bitcoin and its positive role in the environment.
This Machine Greens was crowd-funded and the production team was paid almost entirely in Bitcoin -- with the peculiarity that Bitcoin's price appreciation during the period of production resulted in a budget surplus in US dollar terms that will be applied towards King and Posner´s next documentary feature together, TRUST (trust.film)-- a film that will delve deep into Bitcoin's pre-history and its increasing relevance amidst a crisis of authority and institutions.
ABOUT SWAN BITCOIN
Swan Bitcoin is the best way to accumulate Bitcoin with automatic recurring and instant buys. Swan is dedicated to producing high quality Bitcoin education and takes pride in excellent, accessible customer service. Swan's Private Client Services division is a concierge service that helps high net worth individuals and entities build generational wealth. For more information, visit swanbitcoin.com.
ABOUT JAMIE KING
Jamie King is an award-winning British filmmaker and podcaster. His Steal This Film series (2006-2010) was one of the most downloaded documentaries of all time and was Official Selection at Sheffield Docfest and shown at Singapore International Film Festival, SXSW and many other film festivals worldwide. From 2009-2014, Jamie created and ran VODO, a peer-to-peer film distribution platform that pioneered the crowdfunding model for creators; and from 2012-2014 he was Media Evangelist at BitTorrent Inc. His podcast, Steal This Show, has interviewed many thought leaders in information technology and reached the milestone of over two million listeners. Jamie holds a PhD from the University of Southampton (UK) for his study of the history of the Internet.
ABOUT ENRIQUE POSNER
Enrique Posner is a graduate of Chicago's Northwestern University and with a degree in Communication Studies; he has over 15 film credits. With a long career working with industry greats like Milos Foreman, Guillermo del Toro and Pedro Almodovar, Posner has several Academy Award and Golden Globe nominated projects to his name. In 2001, Posner became a studio executive and served as Managing Director of Warner Bros Pictures International Spain and was responsible for the theatrical distribution and marketing of over 100 of the studio´s films including the Harry Potter and Matrix series amongst many others.
Enrique is currently developing a film version of the best-selling UK Young Adult novel The Summer of Impossible Things and has partnered with John Turturro, Robert DeNiro, Spike Lee, and Tribeca Films to produce Howard Beach. He also has a limited series in development, Is There No Place On Earth For Me based on the Pulitzer-Prize winning book.