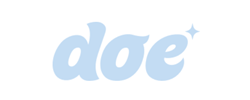 NEWPORT BEACH, Calif. (PRWEB) November 03, 2021
Today, Doe Lashes, a lifestyle brand offering sustainable and accessible handcrafted silk lashes, announces its new magnetic lashes with the Neo-Collection. The Neo-Collection marks Doe's breakthrough into a new category of false lashes, all while giving its dedicated fanbase the very things they know and love about the brand's products: durability, accessibility, and signature cloudlike comfort.
"With a unique experience at every touchpoint, our customers can always expect the very best from us, which is exactly why we wanted to step up our lash game to provide everything that the market has to offer," says CEO and Founder Jason Wong. "This is a major milestone for Doe and we are thrilled to continue to expand the company's offerings to deliver a comfortable and sustainable eye care experience to each and every customer."
The Neo-Collection features four new Neo-Lash styles from subtle to glam, softly flared to: Love Spell, Misty-Eyed, Butterfly Kiss, and Old School; Neo-Liner; and Dream Lash Duo, which include a mini Neo-Liner. Doe's Neo-Lashes are made from cruelty-free, 100% vegan silk, providing an all natural look from length to curl while maintaining lash fullness for up to 60 wears. The magnetic lashes are durable, easy to apply, ultra-lightweight, and feature ten built-in magnets, including two larger ones at the ends to prevent lifting. When paired with Doe's Neo-Liner, Neo-Lashes snap on effortlessly and offer all day, 24-hour hold. Unlike other magnetic liners on the market, the Neo-Liner features added magnetic elements vs. filler adhesives properties. The liner features an extra fine thin brush that allows for an easy and precise eyeliner application, and offers a fast drying time, so you can start application after just 10 seconds.
Doe Lashes is redesigning the lash industry from within by providing lash-wearers around the world with the tools and resources to enhance their beauty in new and sustainable ways. The company's team is dedicated to crafting high-quality products that deliver the best results for its customers. Because they believe that comfort shouldn't have to be sacrificed at the expense of beauty, they are on a mission to continue to create sustainable, accessible, and affordable beauty products for deers of all ages and genders. The brand-new Neo-Collection is now available online at https://www.doelashes.com/collections/neo-lashes, with prices ranging from $25 to $45.
About Doe Lashes
Founded in October 2019 by entrepreneur Jason Wong, Doe Lashes sought out to create soft, comfortable lashes that were not only stylish, but also affordable. Today, the company's goal is to share the message about its lightweight solution to a long-term problem - a flawless set of lashes that is comfortable and eliminates the sensation of heaviness on the eyes. While it is rare to find affordable lashes with these qualities, this is made possible by combining the softness of ultra-fine vegan silk imported from Korea with the delicateness of fresh cotton. The result? A beautiful and fluffy set of lashes that can provide day-long comfort for over a dozen wears and *still* maintain the same beautiful impression each and every single time.
Doe's mission is to address the needs for the most sensitive part of your face with products that you can trust. They believe that comfort should not be sacrificed in the name of beauty, and that an intersection of the two is possible through intentional and innovative design. For more information on Doe Lashes, visit: https://www.doelashes.com/.