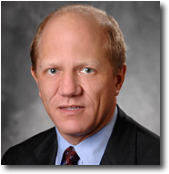 (PRWEB) August 28, 2015
The leading personal injury attorneys at the Onder Law Firm announce the launch of a new website, Dog Bite Accident Attorney, which is designed to provide specialized information for persons who believe they may have grounds to file a personal injury claim related to a dog attack. The new web site features pages on common injuries from dogs, liability, insurance company settlements, and choosing a dog bite injury attorney.
The Dog Bite Lawsuit FAQ page provides answers to common questions regarding the filing of claims following pet attacks. Lawsuits for dog injuries can be filed for incidents taken place on pet owner's property or in a public place, if the owner is found to be negligent. Any pet owner that knows their pet has a propensity for aggression yet fails to restrain the animal may be found negligent.
The website provides information on who is eligible to file a dog attack injury lawsuit. If the attack is unprovoked and the victim was not trespassing at the time, victims typically are eligible to file a claim. However, circumstances vary from one claim to the next, and dog attack laws do as well. Any person or family member of a person who has been injured by a dog is entitled to a free dog bite lawsuit case review. One of the firm's experienced dog accident lawyers will listen to the family's circumstances, answer their questions as definitively as possible, and provide their expert analysis of the case.
Dog attacks most frequently harm children and persons whose job requires them to routinely enter private property such as a utility worker, phone or internet technician, or mail or delivery person. These persons may be protected by worker's compensation laws. The firm's dog bite accident attorneys specialize in advising their clients on the best recourse for receiving the optimum settlement for their particular claim.
These dog bite attorneys are currently reviewing claims for incidents that took place on public or private property anywhere in the United States. These lawyers will provide a confidential case evaluation at no charge for persons who experienced serious injuries that required medical attention as a result of a dog attack. Individuals who fit this description may contact a lawyer through the firm's website for a no-obligation consultation on whether they have grounds for a dog bite injury lawsuit. The firm's lawyers believe persons and the family members of persons who meet this description may be entitled to real compensation for the harm and medical expenses they sustained as a result of a negligent dog owner.
The Onder Law Firm welcomes dog bite accident lawsuit inquiries from law firms in regards to handling them or working as co-counsel.
About The Onder Law Firm
Onder, Shelton, O'Leary & Peterson, LLC is a St. Louis based personal injury law firm handling serious injury and death claims across the country. Its mission is the pursuit of justice, no matter how complex the case or strenuous the effort. The pharmaceutical and medical device litigators at The Onder Law Firm have represented thousands of Americans in lawsuits against multinational conglomerates from products liability for manufacture of defective or dangerous products to deceptive advertising practices. Other firms throughout the nation often seek its experience and expertise on complex litigation. It is also a recognized leader in products liability cases such as window blind cord strangulation. The Onder Law Firm offers information from dog bite injury attorneys at http://www.DogBiteAccidentAttorney.com.