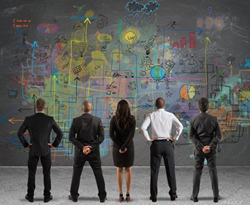 "These premium domain names each offer a valuable digital asset that offers global opportunities. More often than not, choosing a premium domain name from the start can be the difference between success and failure." - Media Options CEO Andrew Rosener
(PRWEB) November 24, 2014
Premium domain name broker Media Options announced today an outstanding group of premium domain names available for acquisition. Domain names include Class.com, Yup.com, Coil.com, PhotoBooth.com, LifeInsurance.net, Refinance.net and more. Premium domains such as these are rarely on the market, as startups and other companies actively acquire them during the naming process for new products, services, or companies and have been for the last 20 years.
With the market continuing to see surging domain sales & acquisitions year over year, high quality .COM domains, in particular, are increasingly difficult to acquire. Short, premium domains like Class.com, Yup.com and Coil.com immediately convey brand strength and focus, while their length proves particularly appealing to mobile users.
This focus showcases core values, yet leaves the branding team with a variety of options for extending products or services as the company grows. In 2013, Forbes wrote a detailed, well-researched article advocating for startups to spend VC funding on a domain name, citing domain names as fundamental for successful email identity, marketing, and even capital-raising. Noteworthy examples include how Mint.com beat Wasabe and its other competitors in an emerging market, as explained in a 2010 article from OKDork.com. Mint credits their premium domain name as the #2 reason for their success. Mint's #3 for success is Trust, much of which they state is also due to their one word domain.
In addition, Media Options is also currently brokering exact match domain assets such as LifeInsurance.net, DebtCollection.com, WorkInjury.com, and more. These Exact Match Domains are important for increasing search engine ranking, customer conversions and engendering trust, according to Microsoft studies.
Premium domain names provide consumer credibility as well as investor-facing credibility as an asset on the books. Large corporations such as Ask.com (owner of Dictionary.com & Thesaurus.com) commonly list domain names themselves as assets with values similar to real estate. "These premium domain names each offer a valuable digital asset that offers global opportunities. More often than not, choosing a premium domain name from the start can be the difference between success and failure," Media Options CEO Andrew Rosener explains.
As an industry leader, Media Options also ensures that financing is available for eligible domains. Domain financing, leasing, or lease-to-own options are typically all available with secure escrow such as Escrow.com's Domain Holding Service.
Media Options is based in Panama City, Panama, and is a leader in premium domain name brokerage as well as discreet and professional domain acquisitions. Please visit http://www.MediaOptions.com to learn more about Media Options or to sign up for their domain investment newsletter.