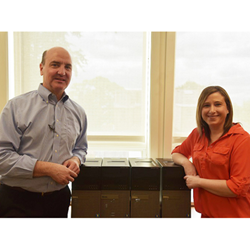 Ultimately, our mission is to eradicate domestic abuse in the Forked River region, and we're excited to be working with an organization like Womanspace, Inc. to reach this goal
Forked River, NJ (PRWEB) May 23, 2017
Sharer & Associates Inc., a northeastern New Jersey agency that provides asset protection assistance and personal financial planning services to communities in the Forked River region, is embarking on a charity drive to raise support and donations for Womanspace, Inc., a regional charity that assists domestic violence survivors.
Womanspace, Inc. is a nonprofit organization headquartered in Mercer County that offers a broad range of services to individuals and families overcoming domestic abuse or sexual assault. Programs offered include crisis intervention services, emergency and temporary shelter, personal counseling, court advocacy, and permanent housing assistance.
"Ultimately, our mission is to eradicate domestic abuse in the Forked River region, and we're excited to be supporting an organization like Womanspace, Inc. to reach this goal," says Bob Considine, partner and co-director of Sharer & Associates. The other co-owner of the firm, Donn Sharer, explains part of the current charity event: "We've donated several computers to Womanspace, Inc. in an effort to facilitate their efforts, and we're actively promoting the cause throughout the region in the hopes of gathering additional support from our community."
So far, efforts to promote the Womanspace, Inc. charity event have concentrated on sharing information about the anti-abuse services available to regional domestic violence sufferers over email and social media channels.
A growing number of charitable organizations operating in and around Millstone Township have enjoyed publicity support from Sharer & Associates over recent months. The Sharer team is part of the "Agents of Change" network of firms that work to support regional charities, and the team is committed to assisting additional New Jersey charities at the rate of one every sixty days.
Readers that want to join the Sharer & Associates team and help support the efforts of Womanspace, Inc. as they assist abuse survivors are invited to visit the following page: http://www.sharerandassociates.com/Womanspace-Inc_19_community_cause. Other charity programs initiated by the Sharer & Associates team are detailed on the firm's Community Causes listing: http://www.sharerandassociates.com/community-cause.
About Sharer & Associates
As Personal Finance Representatives in Forked River and in Millstone Township, agency owners Donn Sharer and Bob Considine know many local families. Their knowledge and understanding of the people in the community ensures that clients of Sharer & Associates are provided with an outstanding level of service. Donn and Bob look forward to helping families protect the things that are most important - family, home, car and more. Sharer & Associates also offers clients a preparation strategy for achieving their financial goals. To contact an expert at Sharer & Associates, visit http://www.sharerandassociates.com/ or call (732) 446-4919 or (609) 971-8300.