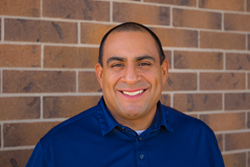 When viewing a home during fall and/or winter, the buyer has the distinct advantage of seeing how the home holds up to harsher weather.
COLORADO SPRINGS, Colo. (PRWEB) October 17, 2017
Spring and summer are widely regarded as the hottest house buying and selling seasons, whereas in fall and winter the housing market tends to cool down with the weather.
"However, in Colorado Springs, the inclement weather typically brought deals during the winter due to lack of traffic to see listings," said Dominic Pucci, a Realtor at Nest Egg Realty. "That has changed a little these past few years, due to low inventory, but there are still many advantages of buying and selling during this time of year, including the following four for sellers and three for buyers."
Selling:
No. 1: Easier to show a home. "The kids are in school, which makes it an easier time for showing your home," noted Pucci.
No. 2: Agents are more available. Since the market is slower, real estate agents can focus more of their time on clients. "Mortgage lenders also have less work and are able to process loans faster," added Pucci.
No. 3: Less expensive home repairs and upgrades. "Contractors often run promotions during the slower season so if you need to get some work done on your home before putting it on the market, you can get this done cheaper," said Pucci.
No. 4: Motivated buyers. Potential buyers are often more serious about purchasing a home this time of year.
Buying:
No. 1: Less competition. "Fewer buyers means much less competition," stressed Pucci.
No. 2: Motivated sellers. In fall and winter, sellers are typically more inspired to sell, which can lead to a better deal.
No. 3: Witness the home's winter-readiness. "When viewing a home during fall and/or winter, the buyer has the distinct advantage of seeing how the home holds up to harsher weather," concluded Pucci.
About Dominic Pucci, Nest Egg Realty
Dominic Pucci has been working as a real estate agent for nearly 10 years, helping people find their dream homes. He remains fully dedicated throughout the entirety of his clients' transactions, whether they are buyers or sellers. For more information, please call (719) 749-6588, or visit http://www.dominicpucci.com. Nest Egg Realty is located at 4760 Flintridge Drive, Suite 100, Colorado Springs, CO 80918.
About the NALA™
The NALA offers small and medium-sized businesses effective ways to reach customers through new media. As a single-agency source, the NALA helps businesses flourish in their local community. The NALA's mission is to promote a business' relevant and newsworthy events and achievements, both online and through traditional media. The information and content in this article are not in conjunction with the views of the NALA. For media inquiries, please call 805.650.6121, ext. 361.