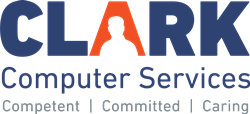 FREDERICK, Md. (PRWEB) March 10, 2020
Clark Computer Services, a Frederick based IT Service Provider servicing MD, PA, VA, and WV, has hired Don Harrington to be their new Director of Operations.
Don brings 15 years of experience providing IT support to over 60 medical offices in and around Frederick county, along with nearly 40 years of knowledge in the field. "I had the opportunity to work with CLARK many times over the years, assisting with client issues that we didn't cover," Mr. Harrington said. "I was so impressed with their care, support, and follow-through that when this opportunity came around, I was thrilled." He sees the broad client base that CLARK supports to be a welcome challenge and feels that it's an honor to have the opportunity to join this team. Mr. Harrington went on to say, "I'm happy that I get to continue to support the great people in this medical community, while getting to know and help to grow a new client base."
As the new Director of Operations, Mr. Harrington replaces Lee Janes who is moving into the position of Vice President of Sales.