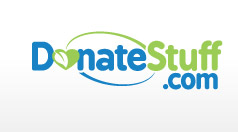 Turn Stuff You Don't Need, Into a Good Deed
Cleveland, OH (PRWEB) July 01, 2013
Today, Donatestuff.com announced a community outreach partnership with Discount Drug Mart, a leading regional full-service Drug Store providing a wide variety of products and services with a focus on low prices and superior customer service.
Beginning July 1, 2013, Discount Drug Mart shopping bags will feature the DonateStuff.com logo and clothing donation program information in an effort to bring greater exposure to their charitable and eco friendly efforts in our community. This is the first partnership of its kind and a unique way of informing the community of this worthwhile effort.
"We are extremely appreciative of Discount Drug Mart's partnership to let the Northern Ohio Community know about our free and easy clothing donation program. When people donate clothing on DonateStuff.com, they are helping charities in need, creating local jobs and benefiting the environment," said Jason Burke, Manager at Donatestuff.com.
A Long History of Community Focus
Discount Drug Mart and DonateStuff.com have been a part of the community for many years: Discount Drug Mart since 1969 and DonateStuff.com since 1992.
"I have donated clothing through DonateStuff.com and also shop at Discount Drug Mart," said Lakewood Resident, Danielle McFarlin. "I think it's a great way to get the word out. I appreciate their effort to help charities and keep stuff of out the land fill."
Check It Out at Checkout.
Stop by your local Discount Drug Mart to pick up a few necessities and check out DonateStuff.com's placement on their shopping bag. Then, Turn Stuff You Don't Need, Into a Good Deed by scheduling your donation of clothing and household items quickly and easily at DonateStuff.com.
Support
For more information on the impact of DonateStuff.com, please visit http://www.DonateStuff.com/About..
The names of actual companies and products mentioned herein may be the trademarks of their respective owners.
For more information, press only:
Adam Winfield
440.519.9200
Adam(at)DonateStuff(dot)com
For more information on DonateStuff.com:
http://www.DonateStuff.com
For more information on Discount Drugmart:
http://www.discount-drugmart.com