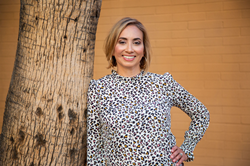 "You don't have to suffer in feeling a lack of success within your organization. You can start immediately moving in the right direction by setting short, specific, and ambitious goals and then clearly and simply measuring your results," said Flora
WASHINGTON (PRWEB) February 02, 2021
Erika Flora, Co-Founder and CEO of http://www.beyond20.com, the leading global I.T., and Business Strategy agency based in Washington D.C., Southern California, and Phoenix, Arizona, is imploring business owners not to be afraid of their shadow. Instead, she recommends embracing and crafting their business OKRs – objectives and key results – for 2021. To read her article on this subject, click here (https://www.beyond20.com/blog/objectives-and-key-results-okrs/ ).
"2020 was a tough year for all of us," Flora said. "We went from survival mode to hopefully, more of an innovation mode over several months. After a tumultuous January in the new year, we can now look forward to and embrace both sides of the coin – our shadow and our strength. We can work with our teams to create new goals that are tied to clear metrics that allow us to pivot and innovate no matter the economic, pandemic, or personal challenges we, our teams and our organizations might face."
In her free article, Erika recommends creating concrete objectives for your business that include the following points:

Our goals should express our vision and intent in moving the organization forward.
They should be aggressive but not demoralizing.
They should be tangible and clear.
They should show a clear "line of sight" to our customers and drive business value.
Big, hairy, audacious goals often cut across (and need the help of) several teams.
To measure results, she suggests:
Describing measurable outcomes or results that advance our goals
We want to define clear evidence, so we know when we've reached a goal.
"One way to phrase OKRs is by using the phrase 'as measured by.' An OKR could read, 'We will achieve x as measured by…' You don't need to go overboard on creating OKRs. Keep it simple. A maximum of five is plenty," she writes.
Flora's article is part of Beyond20's business to guide and train organizations to move from survival mode to innovation in 2021.
Beyond20 is the leading I.T. consulting agency for the Federal sector and companies like Aflac, Spotify, Vodafone, state and local governments, and agencies, including the Department of Defense, Department of Justice, and City of Austin, TX.
ABOUT ERIKA FLORA:
Erika Flora is the CEO & Principal Consultant, Beyond20 and co-author of the essential global business ITIL 4 textbook, "ITIL® 4 Leader: Digital & I.T. Strategy," available on Amazon. She started her career as a Microbiologist turned Program Manager and discovered a passion for improving how organizations manage the flow of work, deliver great products and services, and better serve their customers. In 2006, she founded Beyond20 with her husband Brian Flora, a leading I.T. and e-Commerce founder and executive, as a Digital Transformation consulting and training firm based on ITIL, DevOps, Agile, Lean, and other best practice frameworks. Erika works with leaders in global organizations as a Digital Strategy facilitator and coach. Over the years, she has led several successful technology implementation initiatives and has helped organizations find more success with their Digital Transformation efforts.
Erika is an avid blogger, speaker, and advocate of expanding opportunities for women and minorities in technology. Erika calls Washington, DC home. When not at work, you may find her mountain biking, reading, sailing, or performing improv comedy.
ABOUT BEYOND20
Beyond20 is a technology-enabled services firm that empowers clients to accelerate digital transformation through I.T. Service Management, Project Management, Agile/Scrum, Cloud, and Cybersecurity solutions. We offer training and consulting services, technology implementation, and support that accelerate business transformation efforts—known for their immense knowledge of preparing organizations of all sizes, sectors, and revenue base for I.T. transformation and innovation for organizations. Beyond20 is the chosen leader for companies looking to expand business through ITSM consulting, working with Agile systems, Cherwell, and Service Now, and strategy development and ITIL. The company also has a leading training arm in Cloud, CyberSecurity, ITIL and I.T. Service, Agile. Our technology partners include ServiceNow, Cherwell, BeyondTrust, OpsRamp, and Microsoft. Our clients include over 30% of the Fortune500, along with numerous universities and government agencies. Follow @beyond20 or visit https://www.beyond20.com to learn more.
CONTACTS:
Bolte Media for Beyond20:
Hanna Bolte, Bolte Media
Hanna@BolteMedia.com; 310-497-5586
Dina White
Dina@DinaWhitePR.com; 917-226-8366