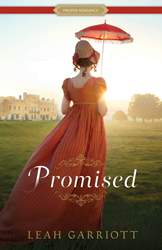 SALT LAKE CITY (PRWEB) January 13, 2020
The third addition to Nancy Campbell Allen's steampunk Proper Romance® series has finally arrived, this time offering a clever retelling of the classic fairy tale, Rapunzel. For fans of the classic fairy tale and lovers of the Proper Romance Series, this supernatural, steampunk novel will be sure to excite and enchant you.
The Lady in the Coppergate Tower received a glowing, starred review from Publishers Weekly, calling it "a clever riff on the 'Rapunzel' story that blends exotic undersea travel with a dark mystery and glee-inducing, respect-first romance between awkward colleagues. Readers who love witty adventure-romances between competent, mutually reliant equals will gobble this one up." Pick up your copy at Barnes & Noble, Amazon, or at your favorite indie book store.
In addition to steampunk, fairy tale retellings, the Proper Romance® series features sweet romances in a variety of genres, including Regency, Victorian, Western, and Contemporary. The Lady and the Coppergate Tower is one of six brand-new novels to join the Proper Romance line in 2019, and Nancy Campbell Allen's 5th novel in the series. The Proper Romance series expects to make a big splash in 2020 with 6 more novels, 3 of which will be from debut authors, and one of which will be Nancy's 4th Steampunk, Brass Carriages and Glass Hearts.
To stay up to date on all the new books joining the Proper Romance® series in 2020, follow them on Facebook and Instagram, @properromanceseries. Readers can also visit http://www.ProperRomance.com to find the full list of Proper Romance® titles and other steampunk novels like this that fantasy and romance lovers will enjoy. For more information about the publisher, visit ShadowMountain.com.