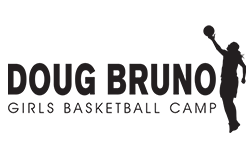 The 82 years of combined camp experience between USSC and Doug Bruno Basketball Camp will only add to the experience for each camper.
San Rafael, CA (PRWEB) December 09, 2016
US Sports Camps, the nation's largest operator of professionally run sports camps, announced a new partnership with the Doug Bruno Basketball Camp, one of America's premier girls basketball camps located in Naperville, Illinois.
Directing The Doug Bruno Girls Basketball Camp is 30-year Head Coach of the DePaul Women's Basketball Team and Team USA Coach, Doug Bruno. Recently Coach Bruno was the Assistant Coach for the gold medal winning USA Women's Olympic Team in Rio, Brazil. A pioneer and crusader for women's basketball at all levels, Bruno's passion for the game shows through his love of teaching and his desire to give back to young girls by sparking a passion in them at an early age while empowering them to take positive control of their lives.
"The Doug Bruno Girls Basketball Camp fits in perfectly with US Sports Camps' network of basketball camps. It is a detail oriented camp that provides the best in skill development, instruction, teaching, competition and fun. The 82 years of combined camp experience between USSC and Doug Bruno Basketball Camp will only add to the experience for each camper," remarks Justin Hoeveler, VP at US Sports Camps.
The 2017 summer camp schedule will include 6 sessions of camp beginning in mid-June and running through the second week of August. The schedule will feature five weeks of fundamentals/complete skills camp and one week of shooting camp:
Session 1: June 15-18 - Fundamentals
Session 2: June 19-21 - Shooting
Session 3: June 22-25 - Fundamentals
Session 4: July 30- Aug 2 - Fundamentals
Session 5: Aug 3-6 - Fundamentals
Session 6: Aug 7-10 - Fundamentals
Coach Bruno's mission is clear and simple: to provide each camper with knowledge of the game, personal skill development and techniques for self-discipline to help maximize each player's ability in a fun-filled, challenging, and competitive week of basketball activity.
Coach Doug Bruno adds: "We are thrilled to be associated with US Sports Camps, operators of the Nike Sports Camps. USSC's national and global reach will enrich the camp experience in many ways. My personal lifelong affiliation and total belief in the Nike brand makes my excitement even stronger. I thought we had been around a long time until I learned about USSC, they've got us by 2 years. Their longevity is a sign of their commitment to providing the best possible training program for campers throughout the country. USSC's resources in marketing, customer service, and camp knowledge will benefit us tremendously."
For more information on US Sports Camps and the Doug Bruno Basketball Camp please call 1-800-NIKE CAMP or visit http://www.ussportscamps.com.
About US Sports Camps
US Sports Camps (USSC), headquartered in San Rafael, California, is America's largest sports camp network and the licensed operator of Nike Sports Camps. The company has offered camps since 1975 with the same mission that defines it today: to shape a lifelong enjoyment of athletics through high quality sports education and skill enhancement.