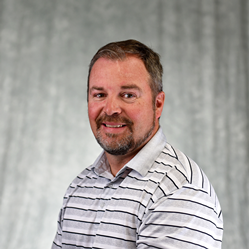 Relocating can be a stressful and emotional situation, especially for seniors. At Caring Transitions, we are here to take on the management of that entire process and to advocate for you and your family. - Doug Lamoureux
MANKATO, Minn. (PRWEB) May 04, 2021
When Doug Lamoureux's father fell, he and his sister found themselves providing full-time for their mother while trying to relocate their parents to a safer home. The experience inspired Lamoureux to launch his own senior-focused relocation and estate clearing company – Caring Transitions of Mankato.
Caring Transitions' specially-trained professionals handle every detail for their clients' transitions, including decluttering, organizing, packing, move management, unpacking and resettling, cleanouts, and both in-home and online estate sales. Caring Transitions of Mankato serves clients in Mankato, Owatonna, Faribault, St. Peter, Waseca and the surrounding areas.
Lamoureux has more than 25 years of experience in sales, marketing and product management and has owned a small business. While he was thinking about opening another business, Lamoureux's father fell and required an extended stay in a rehabilitation facility. His mom suffers from Alzheimer's disease, so Lamoureux and his sister went into full-time caregiving mode.
"We realized pretty quickly that something had to change in order to keep them safe and healthy. We had talked about having them move into a community together before, but my mom always shut it down. After a few weeks of rehab, my dad told us that there was no way he could go back to the old house – it was going to slowly kill him. After that, we went through the entire process of finding a new place, packing their house and helping them move within five weeks while still taking care of my mom. It was an overwhelming experience and something we absolutely could have called Caring Transitions to help us through," Lamoureux said.
Caring Transitions' services are perfect for managing the many aspects of a senior move or with those who are in the process of downsizing. They also help busy families with clearing out the home of a loved one who has moved into assisted care or has passed away. All of Caring Transitions' services are customizable, so clients choose the solution that best fits their needs.
"Relocating can be a stressful and emotional situation, especially for seniors. At Caring Transitions, we are here to take on the management of that entire process and to advocate for you and your family. Once you've decided to move, you can call us, let us deal with the relocation itself and then walk into your new life in your new home. It's really that easy," Lamoureux said. "When we moved my parents, it was stressful, but watching them walk hand in hand into their new home was an emotional and fulfilling experience. I'm looking forward to helping other families have that same kind of positive experience as they work through their own transitions."
Caring Transitions of Mankato fully bonded and insured and all employees are background checked. For additional information, call 507-225-0073, email DLamoureux@CaringTransitions.com or visit http://www.CaringTransitionsMankato.com.