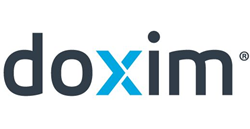 Working together, Doxim and Claim.MD now have an exciting opportunity to provide enhanced services to a vast array of providers and payers across the United States." -- Doxim CEO Michael Rogalski
DETROIT (PRWEB) September 09, 2020
Doxim (http://www.doxim.com), the leading customer communications management (CCM) and engagement technology provider serving regulated markets including healthcare, financial services, and utilities, today announced that it has partnered with Claim.MD, a leading EDI clearinghouse focused on enhancing the provider experience through an innovative, robust, and intuitive platform that enables swift and accurate payment of healthcare claims.
Claim.MD's extensive national network reaches payers across the country and processes hundreds of millions of transactions each year. Doxim's comprehensive CCM services will integrate with the Claim.MD platform, providing an improved billing experience for provider and payer alike.
Enhancements include:

Improved ability to send paper claims, with the added feature of being able to attach documents to them.
Simplifying the already easy appeals process that the platform generates and allowing for printing and mailing to the payer.
Online enrollments that automatically print and mail to the payer.
Ease of ability to generate and mail checks
"At Claim.MD, we pride ourselves on our intuitive and feature-rich platform, which is focused on improving the provider billing experience," said Claim.MD Vice President Nihal Titan. "With the added capabilities provided by Doxim we're setting ourselves further apart from the competition, by streamlining and automating the paper claims process for our valued providers. Now claims and appeals can be handled with enhanced speed and efficiency, regardless of channel."
"Doxim provides world class omnichannel CCM technology and services to enterprises in highly regulated industries, including health care, " said Doxim CEO Michael Rogalski. "That means we have the technology, the scale, and the expertise to support Claim.MD as it processes hundreds of millions of yearly transactions. Working together, Doxim and Claim.MD now have an exciting opportunity to provide enhanced services to a vast array of providers and payers across the United States."
Organizations seeking a similar partnership for enhanced customer experience are encouraged to contact Doxim for a CCM demonstration.
About Doxim
Doxim is the customer communications management and engagement technology leader serving regulated markets including financial services, utilities, and healthcare. We provide omnichannel document solutions, transforming experiences to strengthen engagement throughout the entire lifecycle. The Doxim Platform helps clients communicate reliably and effectively, improve cross-sell and upsell opportunities, and drive increased loyalty and wallet share through personalized communications. The platform addresses key digitization, operational efficiency, and customer experience challenges through our suite of plug-and-play, integrated, SaaS software and technology solutions. Learn more at http://www.doxim.com.
About Claim.MD
Claim.MD is a leading EDI Clearinghouse, processing tens of millions of transactions every month.
Founded in the early 1980's, many of our first providers are still customers. Our first systems were developed as custom solutions for doctors who were pioneers with electronic claims. Since then Claim.MD has continued to build new and enhanced services as we serve a vast array of providers and payers. Our extensive insurance network links providers to Medicare, Medicaid, Blue, and thousands of commercial insurance companies across the country.
Our products and services are designed with the provider in mind. Meeting collection goals is key to a successful practice. Claim.MD is affordable and powerful -- a system of tools to send clean claims the first time, and visual tracking to easily see issues and collection trends as billing situations change in our industry. Learn more at http://www.claim.md.