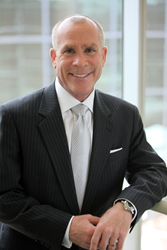 "We wanted to make this a resource that matches today's get-info-anywhere-anytime lifestyle," Dr. Goldman said
San Diego, CA (PRWEB) May 17, 2017
Dr. Mitchel P. Goldman, board-certified dermatologist, Medical Director of West Dermatology and founder of Cosmetic Laser Dermatology in San Diego, CA, is proud to announce the release of an updated version of his classic resource, Sclerotherapy, 6th Edition, which includes the latest updates for effectively managing various vascular conditions. The latest in treatment concepts and advances in techniques are helping even the most experienced and skilled of practitioners hone their sclerotherapy skills, all of which are included in this updated version of Dr. Goldman's classic tome.
"All facets of medicine are progressing at lightning speed, so we [co-authors Dr. Goldman, Dr. Robert A. Weiss, and Dr. Jean-Jerome Guex] thought it was a good idea to update the book to reflect what's happening in vascular medicine here in the latter part of the decade," Dr. Goldman explained. "We hope this continues to be an invaluable resource for vascular surgeons, dermatologists, cosmetic surgeons, and more. We've added new case studies, more detailed illustrations, and even online videos with easy-to-follow techniques."
This latest update offers practical approaches to diagnosing and treating a wide range of venous disorders. Medical professionals will learn not only trade secrets to implement but also pitfalls to avoid. There's extensive coverage of the newest techniques and solutions available, as well as an eBook that allows practitioners to access the book from a variety of electronic devices.
"We wanted to make this a resource that matches today's get-info-anywhere-anytime lifestyle," Dr. Goldman said. "Doctors can access information whenever and however they want with this enhanced update. We expect that they'll use this information to improve their techniques and understanding of how to make their patients' lives much better. And to those doctors and their patients who've been clamoring for effective concepts on how to treat areas other than their legs, we heard you," Dr. Goldman shared with a smile.
The development of varicose veins and other venous conditions are common as you age. Whether a simple matter of aesthetics or a more serious medical one, vein conditions can impact your life in various ways, so various treatment options are necessary to help improve your condition. Learn more about the latest in cutting-edge treatments at http://SclerotherapySanDiego.com/Non-Surgical-Vein-Treatment/.
"Vein diseases are obviously an aesthetics problem, but many people may not realize how medically dangerous they can be, as well. Aging certainly plays a crucial role, but so, too, do various genetic factors including ethnicity," explained Dr. Goldman. "Sclerotherapy is just one effective technique for treating your varicose veins, regardless of how serious your condition is."
Cosmetic Laser Dermatology is an esteemed cosmetic clinic located in beautiful San Diego, California and a member of the West Dermatology network. The team of board-certified dermatologists is committed to providing each and every patient with the highest level of care in a comfortable setting. Cosmetic Laser Dermatology's dermatologists are all highly respected in the field for their use of innovative treatments, involvement in advanced medical research, and continued participation in clinical trials.
For more information, please visit http://SclerotherapySanDiego.com/
Cosmetic Laser Dermatology
9339 Genesee Ave #300,
San Diego, CA 92121
(858) 943-2113
inquiries(at)CLDerm(dot)com