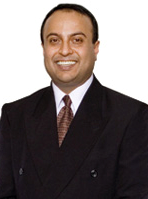 Enfield, CT (PRWEB) September 28, 2014
Dr. Rashmi Patel, DDS, of Enfield Family Dental, has achieved a milestone of great significance by completing complimentary dental cleanings for 300 children "Smiles for Group Homes." The dentist completed these cleanings as a part of his "Smiles for Kids" campaign, in which he offered a number of services to the youth of the area with the hope that he could raise awareness of the importance of lifelong dental hygiene.
In offering the complimentary dental cleanings, Dr. Patel has helped children receive dental service who would have otherwise been unable. The cleanings were performed with the goal of raising awareness of a number of issues that are important to Dr. Patel, including the importance of regular dental care and its accessibility to youth. In addition to offering the complimentary cleanings, Dr. Patel also provided free consultations in order to discuss any other dental issues that may be present and how they could be treated.
Enfield Family Dental offers comprehensive services, including general dentistry, preventative dentistry and cosmetic dentistry, along with a host of other services that address a number of different dental issues. It is unfortunately the case that many patients avoid seeking dental care out of a fear of both the cost and the nature of the procedure, which only allows the problem to become worse. Dr. Patel believes that through education and raising awareness, more people will seek treatment quickly before their dental problems become more complicated.
Dr. Patel's efforts in providing these cleaning services to underprivileged youth in the area are commendable, as dental care is often something that falls by the wayside in times of financial distress. Minor dental problems that occur in youth can develop into much more significant and costly issues in adulthood, and Dr. Patel hopes that the youth he has worked to assist will be able to avoid some of these issues in the future.
Access to dental care is very important if future dental issues are to be avoided. There is only so much that proper home care can do to prevent issues from developing, so it is of vital importance that the youth of today are able to seek out proper dental care on a regular basis.