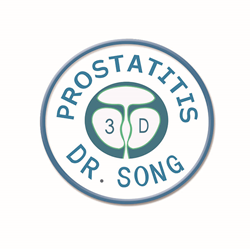 Dr. Xinping Song Photo was on Times Square Billboard and his story run in western Media sites
Xiangtan, China (PRWEB) April 27, 2017
Dr. Xinping Song, a urology specialist from China, is not only changing the paradigms in prostate cancer treatment research, but he also recently became a 'media's baby' for his photo appearing on a digital billboard in the heart of NYC. Dr. Xinping Song got his own share of public and media attention when he was featured on a digital billboard. The photo instantly caught the attention of top news websites and broadcast media channels, with hundred others following the suit of the top players in the Western media world shortly afterward.
The International Business Times, one of the largest and most authoritative online new sources, claimed that Dr. Song's 3D prostate target treatment is "fast emerging as an alternative treatment procedure". Daily Herald, Industry Week, Buffalo News and a host of other online news portals followed the suit and went on to describe the finer details of the new prostate cancer treatment procedure, which is by nature quite similar to the Chinese acupuncture. Though Dr. Song and his research associates have clearly mentioned that the treatment procedure may not be effective in later stages of prostate cancer, news portals such as Travel Weekly have covered the treatment procedure in detail.
"Getting featured at the crossroads of the world is something which spread Dr. Xinping Song's name far and wide. Ordinary Americans, who rarely get a chance to hear from Chinese medical researchers like Dr. Song, have expressed great interest in the treatment. We hope that the treatment procedure invented by our 3D Urology and Prostate Clinics will prove beneficial for millions of lives", said Dr. Song's media spokesperson.
About the Comapany
Dr. Xinping Song is a reputable prostate cancer treatment specialist and a renowned researcher in this field.
To know more about him, visit: https://www.prostatecancer.vip/
Media Contact
Company Name: 3d Urology and Prostate Clinic
Contact Person: Alisa Wang
Email: prostatecure3d(at)gmail.com
Phone: +86-186-73216429