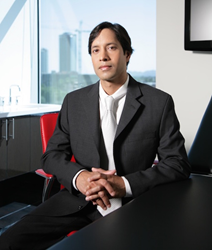 One of the patient reviews stated, 'One of the best Ortho Doctors in the Valley. From A-Z, polite, friendly, his surgery left minimal bruising and after just one week was amazed on the progress!'
Phoenix, Arizona (PRWEB) September 05, 2017
Top orthopedic surgeon in Phoenix, Arizona, Dr. Sumit Dewanjee, has achieved a perfect rating on Healthgrades Reviews. Close to twenty reviews over the past year have been 5 star ratings, with numerous patients posting glowing comments.
Healthgrades is a leader in making information on physicians and hospitals available to the public. The stated goal is to provide prospective patients with the confidence to make the right healthcare decisions. This includes three factors including patient satisfaction, experience match and quality of the hospitals where the doctor works.
The 5 star rating reviews focus on several aspects of a physician's care including time spent with patients, trustworthiness, and how much time was spent with patients answering questions and explaining conditions. In addition, the reviews look at the friendliness of the office staff, average wait time and the office environment.
According to Healthgrades, Dr. Dewanjee treats over 100 medical conditions and performs 46 medical procedures. He performs several state of the art procedures including customized joint replacement, stem cell therapy and several cartilage restoration procedures.
Most insurance is accepted at Dr. Dewanjee's practice, FXRX. He has also won the Patient's Choice Award for seven years in a row, further solidifying his status as one of the top orthopedic surgeons in Arizona and nationwide. Visit http://fxrxinc.com and call (480) 449-3979 for more information and scheduling.