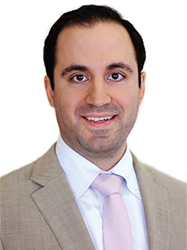 "With any surgical procedure, there's no one-size-fits-all option for every patient. A dozen patients can come in asking for the same results, but in order to achieve them, you need to be able to determine which technique is best. - Dr. Mehryar Ray Taban
(PRWEB) October 07, 2016
Dr. Mehryar Ray Taban, a Beverly Hills oculoplastic surgeon, found that a specific surgical technique known as temporal (pretrichial) incision with subcutaneous dissection toward the lateral brow achieved beautiful, youthful looking results for women with drooping brows and hooded eyelids.
Dr. Taban's study, published in the American Journal of Cosmetic Surgery, is a retrospective analysis of 45 of his patients who underwent the proposed technique between 2009 and 2016 with high patient satisfaction. Drooping brows and eyelids are not uncommon among adults aged 50 and older, and in most cases, surgical treatment is necessary. However, when determining the best possible techniques for each patient, surgeons must examine a wide range of factors, from the patient's unique needs to the surgeon's preferences. Dr. Taban's study contributes to the list of indications for the proposed surgical technique.
Learn about more eyebrow and forehead lift techniques: http://tabanmd.com/eyebrow-forehead-lift/.
"With any surgical procedure, there's no one-size-fits-all option for every patient," said Dr. Mehryar Ray Taban. "A dozen patients can come in asking for the same results, but in order to achieve them, you need to be able to determine which technique is best suited for each patient. What works beautifully for one patient may not have the same outcome for another, so it is important that we continually analyze which patients are the ideal candidate for certain techniques."
Dr. Taban evaluated the outcomes of 45 patients who underwent the temporal incision with subcutaneous dissection toward the lateral brow with superolateral lift and closure under local anesthesia. All of the patients were satisfied with the results, which provided youthful-looking brows with minimal scarring.
"The technique we used for these patients offered a number of advantages over other brow lift procedures," said Dr. Taban. "First and foremost, as a minimally-invasive technique, the procedure can be performed safely in-office under local anesthetic, and without the need for expensive equipment. That means the technique is more affordable and less stressful for patients. Additionally, there is less dissection of tissue, which means faster recovery times, and any resulting scarring can be hidden along the hairline."
The lateral brow lift technique is ideal for nonsmokers with long hair, lateral brow descent (drooping), and limited central forehead wrinkles. The technique can also be safely and effectively combined with additional cosmetic eyelid procedures such as blepharoplasty, canthoplasty, and droopy eyelid (ptosis) surgery.
"We've seen amazing results with this technique," added Dr. Taban. "It can also be used to address asymmetrical eyebrows or issues with a high or short hairline."
Mehryar (Ray) Taban, MD, is a Santa Barbara and Beverly Hills, Los Angeles oculoplastic surgeon (cosmetic and reconstructive eyelid plastic surgery) who is committed to his patients' progress and results. He offers an array of reconstructive and cosmetic procedures, with a focus on the face in general and the eyes in particular. He has had extensive training and is triple board-certified by the American Society of Oculofacial Plastic Surgery (ASOPRS), American Board of Cosmetic Surgery (ABCS) and American Board of Ophthalmology (ABO). Due to Dr. Mehryar (Ray) Taban's expertise in eye plastic surgery, he is often called upon to help other physicians with their complex cases, and frequently publishes articles and lectures to physicians around the country.
For more information on Dr. Taban and his services, please visit http://www.TabanMD.com.
Dr. Mehryar (Ray) Taban, MD
9735 Wilshire Boulevard #319
Beverly Hills, CA 90212
(805) 669-9101
DrTabanInquiry(at)gmail(dot)com