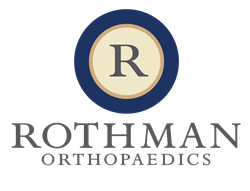 It's an honor to be recognized for our team's commitment to further the world's knowledge of the treatment and conditions of the spine as well as our team to be recognized by Expertscape as top-experts.
PHILADELPHIA (PRWEB) November 02, 2021
Expertscape, an online platform that ranks persons and institutions according to their demonstrated expertise in specific medical diseases, conditions and treatments, named Alexander R. Vaccaro, MD, PhD, MBA, President of Rothman Orthopaedic Institute, the top-rated expert in spine in the world during the years 2011-2021. Additionally, Rothman physicians Dr. Chris Kepler, Dr. Greg Schroeder and Dr. Alan Hilibrand were also ranked 6th, 23rd and 43rd in the world, respectively.
"It's an honor to be recognized for our team's commitment to further the world's knowledge of the treatment and conditions of the spine as well as our team to be recognized by Expertscape as top-experts," says Dr. Vaccaro, who is also the Richard H. Rothman Professor and Chairman of the Department of Orthopaedics and Professor of Neurosurgery at Thomas Jefferson University and Hospitals. "My colleagues and I did not enter into this field for the individual accolades, but to take care of those who often suffer from debilitating spine conditions. We truly feel privileged that we are able to do so."
Expertscape examines all medical publications that are indexed in the National Library of Medicine's MEDLINE database—and since 2011, Dr. Vaccaro has published 300 eligible publications that has validated his high-proficiency and contributions to the field of spine. From innovations in cervical spine trauma to traumatic brain injuries in American football athletes to predictors of prolonged opioid use after lumbar fusion, Dr. Vaccaro has over 900 peer-reviewed and 200 non-peer reviewed publications.
For Rothman Orthopaedics, research is one of the pillars of which the practice has built its long-standing success. In 2020 alone, Rothman Orthoaepdics spine team published 67 publications. Rothman has participated in ground-breaking research and clinical trials with the goal of advancing knowledge, developing treatments and improving outcomes for the benefit of patients.
Rothman Orthopaedics has built one of the world's most robust foundational science programs in orthopaedics. Rothman's world-class, award-winning spine team perform more than 6,100 spine surgeries every year in Greater Philadelphia and the New York metropolitan area. Beginning in summer 2022, Rothman will launch their spine program in Central Florida. Their physicians treat problems resulting from degeneration of the cervical and lumbar discs, herniated discs, spinal stenosis, spinal deformity, tumors, trauma and instability.
For more information, please visit RothmanOrtho.com.
About Rothman Orthopaedic Institute:
Rothman Orthopaedic Institute is the largest musculoskeletal practice in the United States according to Becker's Review. A world-leader in the field of orthopaedics, Rothman Orthopaedics partners with health systems, hospitals and physicians to build enduring musculoskeletal systems of care in communities that are high-quality, compassionate, affordable and grounded in evidence-based medicine.
Rothman Orthopaedic Institute orthopaedists treat patients in 45 locations in Pennsylvania, New Jersey, New York and Florida through its partnership with AdventHealth. Rothman also has surgical privileges at 58 facilities across the tristate region. With experts in nine orthopaedic sub-specialties including spine, hip and knee, foot and ankle, shoulder and elbow, hand and wrist, sports medicine, physical medicine and rehabilitation, orthopaedic oncology and trauma, Rothman Orthopaedic Institute is recognized for excellence in clinical treatment methods, research, education and technology.
Consistently recognized as national and regional "Top Docs," Rothman Orthopaedic Institute is proud to be the official team physicians for the Philadelphia Eagles, Phillies, 76ers, the iconic Radio City Rockettes, The Big East Conference, as well as over 40 college and high school teams.
For more information about Rothman Orthopaedic Institute, please visit http://www.RothmanOrtho.com.