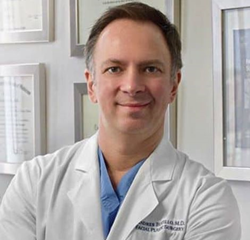 MIAMI (PRWEB) May 14, 2020
Andres Bustillo, MD, FACS, has always gone out of his way to ensure that his patients have what they need to be happy and healthy. That hasn't changed now that the world is faced with a pandemic, but they are making some changes. He and his staff are still going out of the way to ensure that all of their patient needs are met—in the safest way possible.
Following directives from Florida Governor De Santis, Dr. Bustillo re-opened his office for patient consultations on May 4, 2020, and they began performing surgeries on May 11, 2020. While they still offer the best in plastic surgery and patient care, some of their processes have changed. Since COVID-19 can transfer from one person to another quickly and easily, Dr. Bustillo is doing what he can to minimize contact between his staff and patients. This includes offering virtual consultations for those who prefer to maintain social distancing and only leave the house when absolutely necessary.
For individuals who prefer to speak to the doctor in person, it's possible to schedule an in-office appointment. To ensure that patients retain the recommended distance from one another, the appointments are being spaced out to reduce the chances of patients bumping into each other as they leave and enter the office.
In addition, if patients are coming to the office for an in-patient consultation, Dr. Bustillo and his staff require patients to contact them once they have reached the parking lot. From there, the staff will let them know when it's safe to enter the building. They will then be escorted directly to an exam room. The goal is to minimize the contact patients have with various surfaces and the office staff. This can reduce the chances of COVID-19 being spread from person to person.
The staff is required to wear N95 masks, and Dr. Bustillo asks that all patients who enter the office also have face masks in place. One patient at a time is allowed in for their appointment unless the patient is a minor. In that case, they are allowed to have their parents or guardian with them. All surfaces throughout the office and in the exam rooms will be cleaned and disinfected with hospital-grade virucidal cleaner after one patient leaves and before another one is allowed to enter. Dr. Bustillo has also installed special ozone scrubbers in the HVAC system to eliminate any virus particles that might be floating in the air. Again, the hope is that these processes will reduce the chance of being exposed to an infection by the COVID-19 virus.
Dr. Bustillo has always gone out of his way to provide his patients with the highest quality care. He has been in practice for more than 15 years and is dedicated to providing the most advanced and time-proven techniques that are currently available for plastic surgery. He wants to make sure that his patients have the most natural and conservative results and recover in the shortest time possible.
By following the procedures and protocols that have been recommended by the American Association for Accreditation Ambulatory Surgery and the Plastic Surgery Societies, he hopes to continue offering patients the best plastic surgery services. Safety has always been a top priority, and with COVID-19 changing everyone's daily life, Dr. Bustillo and his staff hope that with the new protocols they have been put in place, they can continue to provide services and results that his clients love, as well as keep them safe.
For patients who are interested in facelift, rhinoplasty, chin augmentation, or other cosmetic procedures, contact Dr. Bustillo to set up your consultation today.
If you need more information, please contact Dr. Andres Bustillo's office by phone at 305-663-3380 or visit our website at https://www.drbustillo.com.