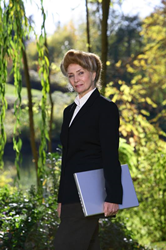 GRANTS PASS, Ore. (PRWEB) July 02, 2020
Air Date: 29 June 2020
Guests: Dr. Anita Marshall, PharmD, DAOM, Ph.D., L.Ac. https://dranitamarshall.com
https://www.voiceamerica.com/episode/124294/herbal-alternatives-to-drugs-and-covid-19-prevention-and-treatments
*
Dr. Anita Marshall of Hawaii and the founder of Sequoia Healing Center for Acupuncture and Herbs in Alameda, California, combines eastern and western medical traditions to prevent the spread of Coronavirus and other immunity weaknesses of the body.
Joining Bio Logic Aqua® Research Water Life Science® founder Sharon Kleyne on Kleyne's weekly internationally syndicated talk radio program, Marshall draws on thirty-five years as a pharmacist and since 1998 a Doctor of Acupuncture and Oriental Medicine to teach the listening audience about Traditional Chinese Medicine (TCM) and herbal supplements and alternatives to conventional drugs. "Medication interacts with food and other factors," says Marshall, "and some medications produce negative consequences. A lot of medications treat or mask symptoms, yet symptoms are alarms signaling immunity weakness of the body. We must learn to protect ourselves and strengthen our body's immunity."
Marshall teaches that TCM is all about Balance. TCM is a system that has helped people for thousands of years in which practitioners learn self-prevention of immunity weaknesses. TCM seeks to balance the body, mind and spirit. In TCM, reducing stress is an important goal and food is the first line of treatment.
Sharon Kleyne has spent more than thirty years researching water, body water evaporation and teaching new health water technology education for immunity strength and protection. Kleyne and Marshall agree that water is essential to immunity strength and health. "The immune system can never be overlooked again," says Kleyne. "People must drink at least eight-to-ten glasses of pure water every day for immunity strength."
Marshall shares that in China people do not drink ice water. "The processing of digestive tract enzymes works less well," says Marshall, "with cold water. Cold water retards absorption. "Drink room temperature water," says Marshall. "It's very simple and it doesn't cost any money."
Kleyne and Marshall also agree on other major activities for immunity strength and protection, including moderate exercise, sleep and deep breathing exercises. "In China," says Marshall, "we call it Qigong."
Nutritionally, people should know whether their bodies incline towards hotness or coldness. This should determine what one eats. Marshall shares a simple test that anybody can perform to learn their body type. "Stick out your tongue while looking in a mirror," Marshall advises. "If your tongue has a yellowish or greasy coating, your body is running hot and you should avoid spicy food. Salads are good. If your tongue has a white coating, you run cold and should eat warmer foods." Marshall adds that herbs such as dragonroot, ginseng, turmeric, cinnamon and reishi mushrooms are TCM stalwarts for promoting body energy and strengthening the immune system against viruses and other diseases.
As we all must learn new health habits and practices to cope with this pandemic and beyond, we must exercise patience and responsibility for ourselves and others.
*
LISTEN to the internationally syndicated The Power of Water® & Your Health sponsored by Nature's Tears® EyeMist®, naturally pH balanced water technology for acid mantel protection, on VoiceAmerica World Talk Radio & Apple iTunes with producer and host Sharon Kleyne and program director Rose Hong of Global Dragon TV. This program features Dr. Anita Marshall: https://www.voiceamerica.com/episode/124294/herbal-alternatives-to-drugs-and-covid-19-prevention-and-treatments

Some recent programs feature:
Philip Paden, M.D.
https://www.voiceamerica.com/episode/124183/immunity-protector-with-natures-tears-eyemist
Kevin Kearns & Steven Aithwaite
https://www.voiceamerica.com/episode/124035/earths-human-mission-a-healthier-planet
Mary Carolyn, Nutritionist https://www.voiceamerica.com/episode/123934/natural-immune-boosters
Kevin Kearns & Brandon Foster https://www.voiceamerica.com/episode/123823/strengthening-childrens-immune-system-through-fitness
Dr. Gerald Pollack, Ph.D. https://www.voiceamerica.com/episode/123059/the-fourth-phase-of-water
Kevin Kearns & Diana Healy https://www.voiceamerica.com/episode/123560/how-to-stay-active-during-the-pandemiclockdown
Dr. Gerald Pollack, Ph.D. https://www.voiceamerica.com/episode/123059/the-fourth-phase-of-water
If you would like to watch a brief, entertaining educational film that demonstrates the application of the new Dry Eye Solution® technology Nature's Tears® EyeMist®, sponsor of Sharon Kleyne's talk radio program, go here: https://www.youtube.com/watch?v=l0gOr8TB45U