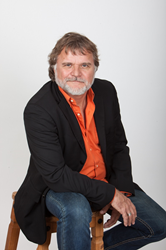 Stem cell therapy and regenerative medicine should be considered in the battle against the coronavirus. Dr. Rademaker offers in-depth information on these options.
TAMPA, Fla. (PRWEB) April 02, 2020
Dr. Bart Rademaker, the long-time plastic surgeon who has branched out into stem cell therapy, is offering online classes to patients and doctors who are interested in learning more about regenerative medicine and the potential benefits on health in particular during this time with the coronavirus or COVID-19. Rademaker, has offered the therapy in his office for years and has been contacted by physicians and patients who wish to find out more information on the benefits it could have for those combating the virus as clinical trials are proceeding in many parts of the world.. The classes will be available beginning in April 2020 and include podcasts, blogs and other forms of information that are available online.
"The coronavirus has turned the world upside down and people are trying to gather any information they can. I've heard medical experts tell people to drink warm tea or water every 20 minutes. I've heard patients say they read that you can kill the virus with stem cell therapy. There is too much information going out there right now and I want to help patients and medical professionals get the facts on it. Based on my experience and my communication with experts in the field of regenerative medicine, I feel that I can offer some assistance." Dr. Bart Rademaker
One of the main things the doctor wishes to stress to people who are unsure how to minimize exposure is that they need to follow the guidelines put in place by their government and information provided on personal hygiene and safety. This includes washing hands thoroughly with water and soap rather than rely on hand soap. Trying to avoid contact with your eyes and mouth unless you've recently washed your hands. Taking vitamins to strengthen your immune system. Staying away from people and avoiding areas like grocery stores as long as possible are other good recommendations provided that people should follow.
"People are not sure what to do because the information comes at them so quickly. Even doctors are not sure when their patient asks them if stem cell therapy is a safe option to prevent or treat the coronavirus. When I have doctors calling me just because they saw that I offer regenerative medicine information online, I knew it was time to start getting aggressive with these classes and offer my assistance to everyone."
For more information you can call our team at: 727-748-7389
About Dr. Bart Rademaker
Dr. Bart Rademaker is based in Tampa, Florida and has over 20 years of experience as a well-respected medical professional. He has affiliations with several hospitals including Morton Plant and Mease Countryside. His degree is from Erasmus University Rotterdam Faculty of Medicine and added regenerative medicine to his practice four years ago.