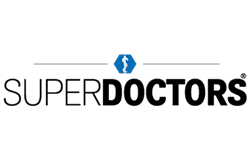 Dr. Swartout is honored to be named as one of Southern California's Super Doctors this year.
LOS ANGELES (PRWEB) March 05, 2020
Dr. Benjamin G. Swartout, a highly regarded facial cosmetic and reconstructive surgeon in Beverly Hills, has been recognized in the 2020 Southern California Super Doctors List, an award given to the area's top doctors in consumer-oriented medical specialties. The list of distinguished doctors was published last month in Super Doctors Magazine, which is distributed with the Los Angeles Times.
Dr. Swartout's selection was based on a nomination process, a Blue Ribbon Panel review, his professional achievements and independent research by MSP Communications. The list represents about 5% of all doctors in the area. It is the 13th year that the Super Doctors list has been published in Southern California and it is the third year that the recipients of the award will appear in Southern California Super Doctors Magazine.
Nationwide, Super Doctors lists in various regions showcase the best in consumer medicine. The Super Doctors represent a highly select and diverse group of doctors who demonstrate outstanding skill and attention to exceptional patient care. The award encompasses all consumer-oriented medical specialties, including oral surgeons in select markets.
The selection process includes a survey of doctors in order to create a pool of peer-recommended candidates. Each year, doctors are invited to nominate colleagues they know to be exceptional in their specialty. Those invited to nominate colleagues are asked which doctor they would choose if they needed medical care in a given specialty. Safeguards are put into place to ensure doctors do not self-nominate.
Once the peer survey is complete, research is conducted to further contribute to the pool of candidates. Medical databases, online sources, and publications are searched for doctors who have 'Star Search Credentials,' or certain credentials, honors and professional achievements which help distinguish doctors from their colleagues. This process ensures that doctors in less visible or in extremely specialized areas of treatment have a fair chance at recognition.
Candidates are then evaluated on 10 factors, including years of experience, hospital appointments, fellowships, professional activities, leadership positions, academic achievements, board certifications, publications, and awards.
Once the candidates have been evaluated based on these factors, they are grouped into specialties and reviewed by doctors who have achieved the highest scores from the nomination and evaluation steps. These doctors make up a "Blue Ribbon panel." Each of these panelists reviews and evaluates the nominees in their own area of practice.
Finally, the points are totaled from the nominations, research and Blue Ribbon panel review. The doctors who receive the highest scores are added to the Super Doctors list. This list makes up about 5% of the doctors in any given region. Dr. Swartout is honored to be named as one of Southern California's Super Doctors this year.
Dr. Benjamin Swartout is a facial plastic and reconstructive surgeon specializing in Otolaryngology, or head and neck surgery. He is a member of the American Academy of Facial Plastic & Reconstructive Surgery, the American Academy of Otolaryngology, and the American Rhinologic Society. He has contributed to the development of rhinoplasty techniques to assist patients with their desired nasal shape and improved nasal breathing. He offers a wide range of cosmetic and reconstructive procedures at his LA practice.
###
To schedule a consultation with Dr. Benjamin Swartout in Los Angeles, call (310) 274-6005 or visit https://www.lafacialplasticsurgery.com/.