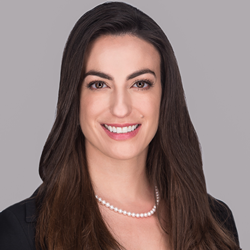 BOSTON (PRWEB) March 06, 2020
Leonard Miller, MD, FACS, FRCS is happy to announce the arrival of Board-Certified Dermatologist, Catherine DiGiorgio, MD. The Harvard-trained dermatologist comes into the group with a top-notch education and extensive experience in lasers and cosmetic procedures, most recently working in private practice in Boston, MA and Austin, TX. The Boston Center for Facial Rejuvenation is pleased to add Dr. DiGiorgio's unique dermatology expertise and skill to the aesthetic team.
Dr. Miller started his private practice in 1985 and over the last 20 years has built the Boston Center for Facial Rejuvenation into a leading cosmetic surgical and non-surgical treatment facility for the greater Boston area. A pioneer in the field of aesthetic medicine, he was the first doctor to bring the micro-needling procedure to the United States. A board-certified plastic surgeon, over the years, Dr. Miller has perfected several innovative and complex surgical techniques such as the natural facelift and neck rejuvenation. Dr. Miller continues to participate in valuable clinical trials, developing new cosmetic products and skin care technologies.
Dr. Doherty is a board-certified plastic surgeon, specializing in surgical procedures for the breast and body. He joined the Boston Center for Facial Rejuvenation in February of 2015, bringing his talent for creating a pleasing appearance without looking plastic or unnatural. Together, Dr. Miller and Dr. Doherty have been able to provide a wide range of cosmetic surgery procedures for all areas of the face, neck, breast and body.
With two locations, one in Boston and one in Brookline, the Boston Center for Facial Rejuvenation has grown into one of the city's top destinations for surgical and noninvasive cosmetic procedures. As a board-certified dermatologist, Dr. DiGiorgio will bring extensive experience, sharing the team's passion for gentle, natural aesthetic care. She is already an active member of the Boston community and will make an outstanding addition to the Boston Center for Facial Rejuvenation team.
ABOUT DR. CATHERINE DIGIRGIO
The New Orleans native completed her medical training at the Tulane University School of Medicine. This was followed by her internship in Internal Medicine and residency in Dermatology at Louisiana State University Health Sciences Center. Dr. DiGiorgio came to Boston for a competitive fellowship, training at the Harvard Laser and Cosmetic for Photomedicine for 2 years. During this time, she trained in the application of laser and energy-based devices alongside the world's most respected dermatologists. Today, Dr. DiGiorgio is a speaker and educator, presenting at medical conferences across the U.S., contributing to peer-reviewed journals and textbooks, and participating in dermatology resident education. Before coming to the Boston Center for Facial Rejuvenation, Dr. DiGiorgio practiced dermatology in private practice in Boston and Austin, Texas.
Known for using a conservative approach to dermatology, Dr. DiGiorgio creates a unique treatment plan for every individual. With a gentle bedside manner, she tailors each plan around the patient's needs, goals and lifestyle. Dr. DiGiorgio specializes in the use of lasers for semi-invasive and noninvasive procedures. She has extensive experience with Botox and fillers, thread lifts, and microneedling, as well as using PRP growth factors for restoring both skin and hair.
The Boston Center for Facial Rejuvenation welcomes all our patients to consult with Dr. DiGiorgio. She is going to make a wonderful addition to the team. If you would like more information on any of our anti-aging treatments or would like to schedule a consultation appointment with Dr. DiGiorgio, contact the Boston Center for Facial Rejuvenation at 617.735.8735.