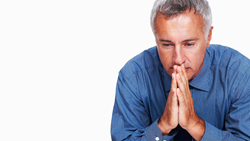 This could revolutionize treatment of low-risk prostate cancer which is welcome news to all men
New York, NY (PRWEB) January 04, 2017
Results from a recent phase III study published in The Lancet Oncology using light therapy to target and kill cancer cells is being hailed as a breakthrough non-surgical treatment for men with low-risk prostate cancer. The clinical trial is led by University College London with over 400 patients enrolled that have been treated with the new treatment called vascular-targeted photodynamic therapy (VTP). VTP has demonstrated its ability to kill prostate cancer cells while leaving surrounding healthy tissue undamaged.
"This is very exciting news on the forefront of developing new, more innovative and targeted prostate cancer treatment," exclaimed Dr. David Samadi. "Being able to preserve healthy tissue and specifically target just the cancerous cells within the prostate is considered a huge leap forward in prostate cancer treatment."
Developed by researchers from the Weizmann Institute of Science in Israel, the treatment involves injecting a light-sensitive drug called WST11 into the bloodstream. WST11 comes from bacteria found at the bottom of the ocean. Once it is injected into the bloodstream and activated with a laser, the drug releases free radicals to destroy cancer cells in the prostate.
Participants for the research included 413 men from 10 European countries and all diagnosed with early localized prostate cancer and who were under active surveillance. Out of this number of participants, the control group consisted of 207 men while the other 206 men received VTP treatment.
For 2 years, the men were followed-up every 3 months with PSA testing, assessment of urinary and erectile function as well as prostate biopsies at 12 and 24 months.
Results at the end of the 2-year study revealed that 49 percent of the men treated with VTP had gone into complete remission compared to only 13.5 percent of the men in the control group. Also found was that only 6 percent of the men treated with VTP needed radical therapy while 30 percent of the men in the control group did. VTP-treated men were also three times less likely to have their cancer progress.
"Another excellent finding from this research was minimal side effects from VTP treatment," stated Dr. Samadi. "Some of the men did experience urinary and erectile dysfunction but those side effects were resolved within 3 months after treatment with VTP. Even better yet, was that 2 years later there were no significant side effects the men were experiencing."
Researchers from the study also pointed out that since magnetic resonance imaging and targeted biopsies are now used to identify prostate cancer, this gives physicians better ability to identify men who would benefit most from VTP therapy.
It is speculated that VTP therapy may not be limited to just prostate cancer but that the goal is for the treatment to be translatable to other solid cancers such as breast and liver cancer.
"At this time, it will probably be several years before VTP therapy is widely available," said Dr. Samadi. "But since VTP has been shown to be safe and effective, it should get priority in being reviewed and eventually made more accessible to all men who are good candidates for it. For the first time as a urologist oncologist, I am looking at a treatment that could eliminate having to remove or irradiate the prostate but instead to preserve the prostate targeting only the cancerous tissue. This could revolutionize treatment of low-risk prostate cancer which is welcome news to me and all men."
Patients newly diagnosed with prostate cancer can contact world renowned prostate cancer surgeon and urologic oncologist Dr. David Samadi at 212-365-5000 for a free phone consultation. To learn more about prostate cancer, visit ProstateCancer911.com.