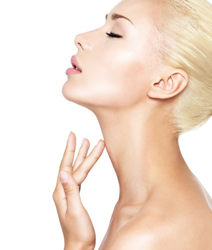 AUSTIN, Texas (PRWEB) March 22, 2019
SkinTyte™ Laser Treatment for Beautiful, Younger Skin
Dr. Edward Buckingham, M.D. is pleased to introduce the SkinTyte™ laser treatment at Buckingham Center for Facial Plastic Surgery. Dr. Buckingham is a highly esteemed facial plastic and reconstructive surgeon who recognizes the importance of a beautiful face. Buckingham Center clients are provided with a full array of surgical and nonsurgical facial rejuvenation options that offer natural and long-lasting results. All types of treatments are offered including those that require no downtime.
Buckingham Center offers complex plastic and reconstructive surgery and the best nonsurgical facial treatments, including facelift surgery, rhinoplasty (nose job), BBL Photofacial™, Botox, Halo resurfacing and dermal fillers. Dr. Buckingham has a long list of highly satisfied patients. Buckingham Center is now pleased to add the highly esteemed SkinTyte™ laser treatment by Sciton, who also manufactured BBL and Halo, to the treatments offered in their state-of-the-art facility. Excellent results are expected when you visit Dr. Buckingham.
What is SkinTyte™?
Dr. Buckingham is introducing SkinTyte to patients who desire a noninvasive skin tightening treatment to reduce the appearance of aging and sun damage. The laser therapy is designed to reactivate the skin's natural collagen production, which will regenerate skin elasticity and treat damaged areas.
What is Treated by SkinTyte™?
Dr. Buckingham provides private consultations and facial examinations to determine each client's skin condition and which areas would benefit from the SkinTyte™ laser treatment. SkinTyte™ recommends the treatment for damaged, aged, loose and saggy skin on the neck, under the chin, on the lower cheeks and jowls.
Combined Treatments
SkinTyte™ is a standalone treatment but may also be used to treat the neck and jowls after a facelift. SkinTyte™ treatment is recommended after liposuction or dermal filler treatments that enhance or improve the appearance of the lips or conceal wrinkles on the forehead, around the eyes or nose. SkinTyte is an excellent treatment used to augment the skin's elasticity further and to tighten loose skin under the chin and the jowls after facial surgery or in combination with nonsurgical treatments.
SkinTyte™ Expectations
You can expect a more youthful and vibrant skin tone. Saggy skin will be firmer and the skin tone more energetic after the treatment.
SkinTyte™ is an exciting treatment to introduce at Buckingham Center because it provides compelling changes after a series of treatments. There is no downtime and individuals can return immediately to work or enjoy their daily routine.
Contact Buckingham Center
If you desire to enhance your skin and experience a rejuvenation with a more youthful and radiant appearance, Dr. Buckingham is committed to providing the best techniques and the latest minimally invasive treatments like the newly added, SkinTyte™. Dr. Buckingham's reputation is one of the best facial plastic surgeons in Austin. He is adept at providing patients with the outcomes they desire.
Contact Buckingham Center for more information on SkinTyte™ or to schedule a consultation with Dr. Buckingham. Call (512) 401-2500 or fill out the online form.