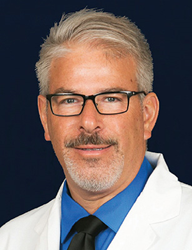 Dr. Lubin is committed to a comprehensive approach to treating painful conditions.
TAMPA, Fla. (PRWEB) November 06, 2018
Tampa PRC is pleased to announce the latest addition to a growing staff of pain management specialists who provide expert care for bay area patients. Welcome, Dr. Edward Lubin!
EDUCATION & BACKGROUND:

Earned his undergraduate degree from the University of Pennsylvania
Earned a masters and PhD in experimental psychology and behavioral neuroscience from City University of New York Graduate Center
Specialized in the study of the neuroanatomic basis of pain and pain inhibition
Earned his medical degree from the Albert Einstein College of Medicine in New York City
Completed his internship in general surgery at Thomas Jefferson University Hospital
Trained for several years in neurosurgery at Thomas Jefferson and at the University of Massachusetts, Worcester
Completed a residency in anesthesia at Massachusetts General Hospital, Harvard Medical School
Completed a fellowship in interventional pain medicine at Yale University School of Medicine
Dr. Lubin is committed to a comprehensive approach to treating painful conditions, including a carefully planned medical and physical therapy regimen. He is well-trained in the performance of minimally invasive surgical procedures for pain, including:
Kyphoplasty for vertebral compression fractures
Minimally invasive lumbar decompression (MILD)
Minimally invasive lumbar fusion techniques for lumbar disc problems and spinal stenosis
Dr. Lubin joins a dedicated team of experienced pain doctors who are committed to compassionate, individualized care for Tampa Bay area patients suffering from pain.
ABOUT PAIN RELIEF CENTERS
At Tampa Pain Relief Centers, our pain management specialists focus on providing comprehensive, personalized care for each patient. The highly-skilled providers at PRC take a multidisciplinary approach to advanced pain management, assessing your individual needs to more effectively relieve your chronic pain and restore your quality of life.
PRC's board-certified, fellowship-trained physicians are equipped with state-of-the-art technology and a comprehensive, multimodal approach to treating your chronic pain. Relieving your pain and ensuring your comfort are top priorities at Pain Relief Centers.
If you are tired of living with chronic pain and want more information on options for minimizing or eliminating your suffering, contact Pain Relief Centers today at (800) 215-0029 or visit http://www.YourPainReliefCenters.com to set up a consultation at one of our clinics.