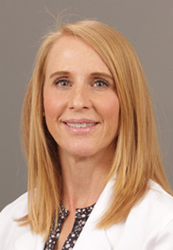 RESTON, Va. (PRWEB) April 23, 2021
The Naderi Center is proud to announce that Dr. Erica Anderson, one of the center's renowned plastic surgeons specializing in breast and body procedures, has been selected for Arlington Magazine's bi-annual Top Doctors List for 2021. Dr. Anderson will be featured in the July/August 2021 Health & Well-being issue of the magazine, which will begin circulation on June 15th.
The Arlington Magazine Top Doctors List is an exclusive list which includes the area's most respected physicians who have been peer nominated and vetted through a lengthy screening process. Dr. Anderson will be recognized on the list for her work as a "body specialist plastic surgeon."
Dr. Anderson was nominated for Arlington Magazine's Top Doctors List by her peers because, in addition to being a practicing plastic surgeon who is board-certified by the American Board of Plastic Surgery, Dr. Anderson has also been a long-time educator who served as an assistant professor in plastic surgery at Emory University. Her work at The Naderi Center includes performing breast augmentations, breast reductions, breast lifts, tummy tucks, and liposuction. Beyond these procedures, Dr. Anderson is also known for specialization in performing vaginal rejuvenation and Brazilian buttock lift (BBL).
The Arlington Magazine Top Doctors List will highlight Dr. Anderson's story, which includes years of training in general surgery followed by plastic surgery residencies at the University of Colorado Health Sciences Center and affiliated hospitals in Denver, Colorado. After serving as Medical Director for the Wound Healing and Hyperbaric Center at Virginia Hospital Center, Dr. Anderson made the transition to The Naderi Center where she focused on breast and body procedures.
A statement from her colleagues at The Naderi Center expressed congratulations for Dr. Anderson, reading, "We send our collective congratulations to Dr. Anderson for the prestigious achievement of making Arlington Magazine's 2021 Top Doctors List. We have the great fortune of working side-by-side with Dr. Anderson and seeing the life-changing results she provides for her patients. This honor is well deserved."
For more information about Dr. Anderson and The Naderi Center for Plastic Surgery & Dermatology, visit http://www.virginiafacialplasticsurgery.com.
About The Naderi Center
At The Naderi Center for Plastic Surgery & Dermatology, our board-certified doctors focus on specialization in order to offer our patients the highest levels of expertise and safety in the procedures they are seeking. Our patients come to us from all over the United States as well as from other countries for face and eyelid procedures, breast & body procedures, rhinoplasty specialization, non-surgical cosmetic injections and more.
###
To book a consultation at The Naderi Center, please visit http://www.virginiafacialplasticsurgery.com/contact-us or write to info@nadericenter.com.