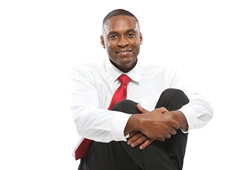 My vision has always been, to take care of my community, because they are family. We show honor by giving everyone a clean bill of health, so they can move forward in life.
LOS ANGELES (PRWEB) September 04, 2020
Dr. Eugene Allen makes history with Urgent Care Chain in Los Angeles. Dr. Allen and Dusk to Dawn Urgent Care, known throughout Southern California, has been documented as the first African American owned medical chain of Urgent Care Franchises in Los Angeles and Orange County. 'St. Gene 'as many calls him, has been a pivotal community leader throughout Los Angeles and surrounding cities, attaining achievements from medical organizations, schools, local churches and businesses. Dr. Allen has been associated with city mayors and chamber of commerce from many surrounding cities for the last 20 years.
Dr. Allen's innovative approach to the healthcare system has shown value to patient care. He now provides leading-edge services at 7 Urgent Care locations throughout Southern California. In 2019, Compton's City Council presented The Doctor with the City of Compton's Recognition and Appreciation Award for Citywide Testing for Breast Cancer Awareness. During last year's Breast Cancer awareness week event, eight women from the City of Compton were pre-screened and tested positive for breast cancer. This event sealed in the Doctor's mind even more clearly, "It's time to expand our services, so we can help the people in other counties."
Dr. Allen states – My vision has always been, to take care of my community, because they are family. We show honor by giving everyone a clean bill of health, so they can move forward in life. The Dusk to Dawn Urgent Care Staff, will continue to work hard serving our community and joining hands with those who are under served in the current medical system"
Currently Dr. Allen has teamed up with CoronaVirus Test Los Angeles (http://www.coronavirustestla.com) to serve the Los Angeles community to battle with Covid-19. The media has noted Dr. Allen for his loyalty to the community, providing Covid-19 testing for the homeless and elderly. Including concierge home services for mental and disable patients, who did test positive and could not be seen by their personal physician.
In Mid-September of 2020, an unveiling of a community statue of Dr. Eugene Allen, along the 91 Artesia freeway will be revealed to the general public. The statue represents "Standing together with the community", memorializing this time in History of unseen circumstances and turbulence. Dr Allen is committed to stand with leaders of the community to stop the unnecessary killing of African American Men.
Dr. Allen has established a new program, "Advising Our Community" regarding critical events which are helpful to anyone seeking information. The program can be found on YouTube on the Doctor's weekly cast called, 'Conversations with Dr. Allen'. This program is designed to give a firsthand account of the daily life of the African American Male. His vision has always been to help those in need of medical care, making sure to always give back to the community.
Dusk to Dawn Urgent Care, opened its doors in 2003 in the city of Paramount. Dr. Allen has expanded its brand of Urgent Care services, with culturally diverse Doctors, PA's and Nurse Practitioners, speaking many languages to better serve the community. Dr. Allen, a Board-Certified Emergency medicine trained physician from MLK Hospital of Compton, along with his wife Dr. Connie Yu, board certified family Physician from UCLA Medical, has proven their stance in the community and both continue to pioneer care to those in need.