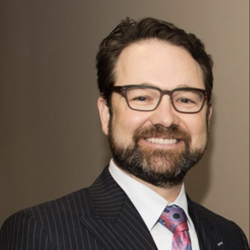 Dr. Mentz is amongst the most well-trained and sought-after plastic surgeons for facial rejuvenation.
HOUSTON (PRWEB) November 23, 2018
Dr. Henry Mentz aesthetic surgeon of Houston, Texas has joined the esteemed Haute Beauty network.
The Haute Beauty Network, well known for their exclusivity, and luxurious lifestyle publication is privileged to present Dr. Mentz as a leading plastic surgeon and our newest addition to the Haute Living partnership.
Haute Beauty offers a prominent collective of leading doctors. The invitation-only exclusive publication maintains elite as ever, with only two doctors in every market. This partnership allows Haute Beauty to connect its affluent readers with industry-leading aesthetic surgeons located in their area.
"Plastic surgery is much more than just technique, it's also about the art of aesthetics and the ability to treat the whole patient, physically and psychologically. Rest-assured that of all the results ACPS delivers, the most important one is confidence."
About Dr. Henry Mentz:
Dr. Mentz is a founding partner of the Aesthetic Center for plastic Surgery-(ACPS) in Houston, TX, a plastic surgery practice comprised of six award-winning plastic surgeons. ACPS has become one of the largest and most respected private cosmetic plastic surgery practices in Texas and the United States since its establishments in 1996.Dr. Mentz is an internationally respected plastic surgeon that holds the distinctive honor of being the nation's first triple board-certified plastic surgeon. He obtained a triple board certification in Plastic Surgery, Facial Plastic Surgery, and Head and Neck Surgery (Otolaryngology). He trained with the skilled surgeons at St. Joseph Hospital and learned under the inventor of the closed rhinoplasty.
Dr. Mentz is amongst the most well-trained and sought-after plastic surgeons for facial rejuvenation. Dr.Mentz blends the specific techniques and skills of his respective board certifications to achieve remarkable, natural-looking results. Dr. Mentz has received continuous, global recognition and numerous awards for his surgical expertise and innovative contributions to the field of aesthetic plastic surgery.
For the past 22 years, Dr. Mentz has been one of the leading experts in Facelifts and Facial Rejuvenation. At the 2016 Anti-Aging & Beauty Awards in Paris, France an international panels of elite judges deemed Dr. Mentz's facelift case the most exceptional, winning him first place for the Best Surgical Facial Rejuvenation case. Dr. Mentz continues to be internationally renowned for his skills and astounding work. He remains servicing his affluent clientele from his modern state of the art facility in Houston Texas.