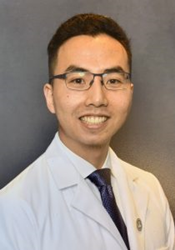 Dentistry is something that I genuinely enjoy. Not only the procedures and technical aspects of it but also the interaction with my patients. I hope to be able to provide patients with the best care possible all while making the experience as relaxing as I can, says Dr. Jin Han
GAINESVILLE, Ga. (PRWEB) December 01, 2020
Gainesville Dental Group is excited to welcome Dr. Jin Han to its team of talented and skilled dentists. This modern family dental practice has offices in Gainesville and Jefferson, GA. Gainesville Dental Group provides exceptional, cutting-edge care for patients of all ages in a comfortable, relaxing environment. This thriving practice offers general dentistry as well as cosmetic and restorative dental care, with a personalized and gentle approach. Dr. Jin Han first joined Gainesville Dental Group in 2020. He received his BS in biochemistry at the University of Illinois in Chicago before completing his dental degree at Midwestern University in Downers Grove, IL. During dental school, he volunteered in Cambodia for global dental relief trips, shared his knowledge at local dental functions and published an article in a well-respected scientific journal. Dr. Han is dedicated to helping each patient achieve excellent oral health with the best in preventive and conservative dental care.
"Dentistry is something that I genuinely enjoy. Not only the procedures and technical aspects of it, but also the interaction with my patients. I hope to be able to provide patients with the best care possible all while making the experience as relaxing as I can," says Dr. Jin Han
More about Gainesville Dental Group:
The extraordinary team at Gainesville Dental Group can handle all of your preventive and routine dental care needs, as well as specialized treatments. The highly-skilled dentists at this practice, provide a wide range of options under one roof. They include dental cleanings, porcelain veneers, teeth whitening and advanced procedures such as implants in a caring and comfortable environment.
For more information about the services offered at Gainesville Dental Group, please call 770-297-0401 or visit http://www.gainesvilledentalgroup.com.