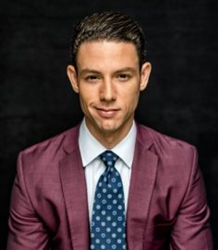 (PRWEB) October 06, 2018
Jose Rodriguez- Feliz M.D is a board–certified plastic surgeon servicing local and international clients in Miami.
Haute Beauty, well known for their exclusivity, and luxurious lifestyle publication is privileged to present Dr. Jose Rodriguez- Feliz as a leading aesthetic surgeon and our newest addition to the Haute Living network.
Haute Beauty consists of a prominent collective of leading doctors. With only two doctors in each market, Haute Beauty exclusively allows this partnership to connect its prosperous readers with industry-leading cosmetic doctors located in their area.
Dr. Rodriguez- Feliz specializes in aesthetic surgery including breast surgery non-surgical facial rejuvenation, eyelid surgery, face/ neck lift, and nose and ear surgery.
About Dr. Rodriguez- Feliz:
Dr. Rodriguez- Feliz is originally from Puerto Rico, which makes him fluent in both English and Spanish. Dr. Rodriguez- Feliz now resides in Miami Florida where he services his international clientele from his Miami aesthetics practice.
Dr. Rodriguez- Feliz exclusively trained in Oculoplastic and Aesthetic Surgery under the world-renowned plastic surgeon Dr. Mark Codner. Under Dr. Codner's mentoring, Dr. Rodriguez- Feliz was able to nurture his passion for specialized aesthetic surgery. It also gave him the prestigious credentials to build an international clientele.
Dr. Rodriguez- Feliz has since then published a numerous amount of peer-reviewed articles in industry-leading journals. He went on to be awarded in the most prestigious plastic surgery journal in the world. Due to his respected background and training along with his incomparable skills Dr. Rodriguez- Feliz has made appearances on many recognizable television networks including NBC Miami, Telemundo and Univision. His expertise and skills have to lead to many recognitions and awards from peers and patients alike. Some of his awards include; Top 10 Miami Plastic Surgeons, Top Doctors by Miami Indulge Magazine, and Top 10 East Plastic Surgeons by Aesthetic Everything.
Dr. Rodriguez- Feliz has, without doubt, contributed to breaking the stigma against aesthetic surgery and continues to promote cutting-edge aesthetic treatments.