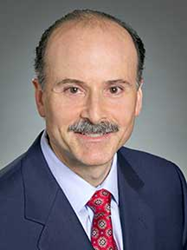 Patients can receive tooth extractions and dental implants during one appointment, maximizing comfort and convenience, while helping to slow the spread of COVID-19.
Berkeley, CA (PRWEB) August 20, 2020
Esteemed periodontist in Berkeley, CA, Dr. Keith Chertok, invites new patients with or without a referral to experience the life-changing benefits of immediate dental implants. Patients can receive tooth extractions and dental implants during one appointment, maximizing comfort and convenience, while helping to slow the spread of COVID-19.
Traditional dental implant treatment is a multi-phase process completed over months and even years. Patients often must undergo a healing period between procedures that lengthens the overall treatment time. If patients require bone grafting or soft tissue grafting, this can also extend the date they receive their final tooth or set of teeth. Dr. Chertok leverages his expertise as a periodontist, decades of clinical experience, and innovative technologies to provide significantly more streamlined and quality treatment with same-day dental implants.
Same-day or immediate dental implants refers to a protocol where Dr. Chertok extracts a tooth or teeth and places dental implants during a single surgery. In some cases, he can also provide bone grafting and/or soft tissue grafting at the same appointment. Due to Dr. Chertok's expertise and use of cutting-edge technology like Straumann®'s new BLX implants and the 3Shape TRIOS® Intra-oral Scanner, he can provide immediate dental implants for one, several, or all failing or missing teeth. This technique ensures that each dental implant post engages with the bone in the tooth socket immediately after extraction, offering a reliable foundation for new teeth on the same day.
Dental implants permanently restore a patient's ability to bite and chew foods, as well as natural smile aesthetics, to improve their health, function, confidence, and overall quality of life. Instead of waiting months for a new smile, patients can enjoy a significantly reduced number of appointments, making treatment more convenient and accessible than ever before. As Dr. Chertok and his staff remain committed to the safety of their patients, offering this streamlined treatment also minimizes the number of appointments patients need, helping to limit person-to-person contact amidst the COVID-19 pandemic.
Dr. Chertok has over 30 years of specialized periodontal experience, including providing complete smile transformations with single and full mouth dental implants. His vast clinical experience is only enhanced by his training in minimally invasive techniques and state-of-the-art technology. He has focused his practice on periodontics, laser dentistry, and dental implants to provide superior quality treatments and outstanding results for his patients.
Patients interested in learning more about the amazing benefits of same-day, immediate dental implants can contact this respected periodontist in Berkeley, CA. New patient appointments, with or without a referral, can be made by calling 510-548-0150 or visiting http://www.berkeleyperiodontist.com.
About the Doctor
Dr. Keith Chertok offers specialized periodontal care and dental implants to the Berkeley, CA area and beyond. For the last 30 years, he has offered minimally invasive techniques always implementing the most cutting-edge technology. He started his career graduating in the top five percent of his class from the New York University College of Dentistry before completing his specialty training in Periodontics and Implantology through University of California, San Francisco (UCSF). A leader in periodontics, he has taught at UCSF, the Dugoni School of Dentistry, and lectures across the country. For ten years he was also the attending periodontist in charge of periodontal education for new dental residents at the Veterans Hospital Healthcare System of Northern California at Mare Island. Among numerous other services, he offers single to full mouth dental implant transformations, revolutionary LANAP® laser gum disease treatment, and minimally invasive gum recession solutions. To learn more about Dr. Chertok or the services he and his specialized team offers, visit their website at http://www.berkeleyperiodontist.com or call 510-548-0150 to schedule a personalized consultation.