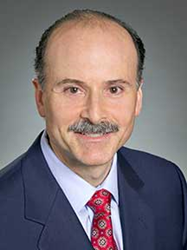 In order to avoid unnecessary stressors on the immune system, oral health conditions like gum disease should be treated as soon as signs arise.
BERKELEY, Calif. (PRWEB) July 31, 2020
Experienced periodontist in Berkeley, CA, Dr. Keith Chertok, welcomes new and existing patients to receive minimally invasive LANAP® gum disease treatment. He and his team stress the importance of having a healthy immune system during the COVID-19 pandemic and encourage patients to seek treatment if they are experiencing symptoms of gingivitis or have a gum disease diagnosis.
Healthy gum tissue offers more than just a healthy-looking smile; it also provides support and a protective seal around teeth. If a patient has gingivitis, the first stage of gum disease, this barrier weakens as infection from plaque and calculus buildup along gums and cause them to pull away from the teeth. This forms pockets of bacteria, called periodontal pockets, and reveals the opportunity for disease-causing bacteria to spread through the bloodstream.
Studies show a link between the chronic inflammation caused by gum disease and complications to systemic health conditions like diabetes, cardiovascular disease, and respiratory diseases. In order to avoid unnecessary stressors on the immune system, oral health conditions like gum disease should be treated as soon as signs arise. If left untreated, it could leave the body susceptible to dangerous diseases and viruses.
Dr. Chertok offers the revolutionary gum disease treatment LANAP for patients experiencing symptoms of gingivitis like tender and bleeding gums, receding gums, chronic bad breath, and loose teeth. LANAP is the minimally invasive alternative to conventional osseous surgery that uses the acclaimed PerioLase® MVP-7™ laser instead of conventional scalpels.
During LANAP treatment, Dr. Chertok will use this dental laser to precisely vaporize unhealthy gum tissues and bacteria from deep within the periodontal pockets between the teeth. This method frequently eliminates the need for scalpels, incisions, and sutures and results in less pain, sensitivity, and bleeding. As the only dental laser FDA-cleared for new tissue regeneration, this technique not only removes infection but helps regenerate tissue lost to gum disease. Most patients who receive LANAP also experience little post-treatment downtime and fewer infections.
As an experienced periodontist, Dr. Chertok is an expert in diagnosing and treating gum disease and a trusted resource for innovative treatments like LANAP gum disease therapy. He has the specialized training and skill to restore health to patients' smiles and protect their systemic health with personalized treatment. After gum disease therapy, patients can enjoy a healthier and more confident life.
Patients concerned about their oral and overall health can contact Dr. Chertok for a LANAP gum disease consultation. His state-of-the-art practice can be reached by visiting http://www.berkeleyperiodontist.com or calling 510-548-0150.
About the Doctor
Dr. Keith Chertok offers specialized periodontal care and dental implants to the Berkeley, CA area and beyond. For the last 30 years, he's offered minimally invasive techniques always implementing the most cutting-edge technology. He started his career graduating in the top five percent of his class from the New York University College of Dentistry before completing his specialty training in Periodontics and Implantology through University of California, San Francisco (UCSF). A leader in periodontics, he has taught at UCSF, the Dugoni School of Dentistry, and lectures across the country. For ten years he was also the attending periodontist in charge of periodontal education for new dental residents at the Veterans Hospital Healthcare System of Northern California at Mare Island. Among numerous other services, he offers single to full mouth dental implant transformations, revolutionary LANAP® laser gum disease treatment, and minimally invasive gum recession solutions. To learn more about Dr. Chertok or the services he and his specialized team offers, visit their website at http://www.berkeleyperiodontist.com or call 510-548-0150 to schedule a personalized consultation.